Most Apple device users store their data on iCloud. As a comprehensive cloud platform, iCloud backs up and synchronizes all the user data starting from emails, calendars, photos, iWork application data, and even App and Health data. While iCloud might be an ideal solution for individual users who need limited features, businesses often prefer Office 365/ Microsoft 365 plans for advanced features and services. With Microsoft 365 subscriptions, businesses can consolidate control of user access and devices, and empower users with powerful tools and features. In this article, let us explore how to migrate from iCloud to Office 365/ Microsoft 365.
How to Export Apple Mail to Office 365?
The first challenge of migrating from iCloud to Office 365 is to move emails from iCloud emails to Office 365. Here is how you can transfer emails to Office 365/ Microsoft 365 mailboxes from iCloud email.
If you are using a Mac machine, launch the Apple Mail email client.
Choose the mailbox (or mailboxes), select Malbox>Export Mailbox.
Choose an existing folder or create a new folder to export the .mbox packages.
Convert the .mbox files into .pst files and import the files into Office 365/ Microsoft 365 mailboxes using Outlook.
How to Transfer iCloud Contacts to Office 365?
iCloud contacts can be exported as vCard (.vcf) files, and then be imported into the new Office 365 mailboxes.
Navigate to Contacts after logging in to your iCloud account.
Select the gear icon at the bottom and click on Select All if you need to export all the contacts.
Choose the Export vCard option from the same menu to export them to a .vcf file.
Convert the .vcf file into a .csv file and import the contents into the Office 365 mailboxes using Outlook.
How to Transfer iCloud Calendar Items to Office 365?
The CalDAV internet standards used by iCloud Calendar is not yet supported by Outlook for Mac. The workaround is to use Outlook on the web (Outlook Web Access) for synchronizing iCloud Calendar items with Outlook, to simplify export to Office 365.
Log in to the iCloud account from a web browser.
Select the calendar that has to be exported and click on the Share Calendar icon.
Enable the Public Calendar option for it and copy the URL.
Log in to Outlook on the web and add it to the Calendar subscription.
Now you can export the newly added shared calendar as a PST file that can be imported into an Office 365/ Microsoft 365 mailbox.
How to Convert iWork Files to Office 365?
Files created using Pages, Numbers, and Keynote have to be converted to formats that are compatible with Word, Excel, and PowerPoint respectively. While it is possible to save files in Microsoft Office compatible formats while creating them or convert them at a later stage, users can upload the files to iCloud, save it in an appropriate format, and download it. However, there could be formatting issues after the conversion.
Apps4Rent Can Help With iCloud to Office 365/ Microsoft 365 Migration
The most straightforward method to transfer photos, videos, mail, calendar, files, and other data from iCloud to Office 365 is by importing them into a Windows computer using iCloud for Windows and exporting to Office 365 accounts. However, with this method, users have to retain their iCloud mail as they will continue to receive emails in the mailbox and will need Windows machines for the transfer. Also, the process is cumbersome for migrating several users from iCloud to Microsoft 365/ Office 365, when a business needs to use a single tenant.
As a Microsoft Solutions Partner, Apps4Rent can help you migrate user accounts from iCloud to Office 365. Alternatively, we can provision Azure Windows Virtual Desktops that can be used with Macs to facilitate the migration, if you cannot use Windows machines. Contact our Microsoft certified experts available 24/7 via phone, chat, and email for Office 365 migration assistance.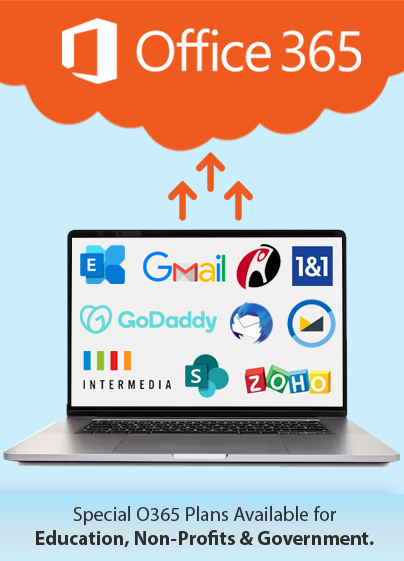 Get FREE migration from
iCloud to Office 365