AppRiver is a software company that specializes in cloud-enabled security and productivity services. They offer email and web security solutions, such as SaaS-based anti-spam software, email encryption, information archiving, and secure file share services. As a Tier 2 Microsoft distributor, they also offer Microsoft 365/ Office 365 productivity solutions.
Many businesses use AppRiver services for their Exchange hosting and Office 365 licensing. In most cases, this is because as a Value-Added Reseller (VAR), AppRiver offers certain products and services, as add-ons to Office 365. However, as businesses learn that there are additional complexities involved with AppRiver Office 365 hosting, they look for solutions on how to migrate from AppRiver to Office 365, which is what we will address in this article.
How to Migrate from AppRiver Hosting Services to Office 365?
The migration path from AppRiver to Office 365 depends on the current service that the organization is using. Below are the paths businesses typically take to migrate from AppRiver to Office 365.
Purchase a new Office 365 subscription and then transfer their mail and calendar information from one mailbox to the other.
Migrate their mailboxes directly from the hosted Exchange Server with AppRiver to Office 365.
Migrate from AppRiver's hosted Exchange solution to Office 365 that is resold by AppRiver. Then migrate from AppRiver Office 365 plans to the new Office 365 tenant.
It must be noted that the second option is most straightforward, and we will elaborate on how it is done.
How to Switch from AppRiver Email to Office 365?
If you have a hosted Exchange with AppRiver, here are the steps to be followed to migrate to Office 365.
After you have purchased Office 365/ Microsoft 365 licenses, verify the domain in the admin center.
Initiate a cutover migration from AppRiver hosted Exchange to Office 365.
Assign Office 365/ Microsoft 365 licenses to users who need to be migrated from AppRiver.
Update the DNS records so to the settings suggested in Office 365 to redirect mail flow to the domain.
If there are e-mail profiles stored on computers and other devices, remove and update them with the Office 365 profiles.
Once the DNS time to live (TTL) has expired, synchronize the AppRiver Exchange mailboxes with Office 365 for one last time to ensure that there are no pending emails.
Create distribution and security groups in Office 365 and assign users appropriately.
You can cancel your AppRiver email service after confirming that the new mailboxes are working properly and contain all the data.
Disadvantage of Using AppRiver Office 365/ Microsoft 365 Plans
Using the services of a VAR such as AppRiver is often a double-edged sword. While it does provide added features and often better prices than the vanilla product, it also could mean that businesses have to cede a certain degree of control over their resources. For example, if your employees upload files from personal devices that are not behind your firewall or covered by AppRiver SpanLab, these can become a back door for malicious payloads. However, with Microsoft Defender for Office 365 (previously Advanced Threat Protection), these threats can also be effectively neutralized, provided it is configured correctly.
Migrate from AppRiver to Alternate Office 365 Provider with Lower Prices
In addition to the above drawbacks, AppRiver Office 365/ Microsoft 365 plans can often significantly be more expensive than purchasing the same plan directly from Microsoft. This is because of their support model which includes the cost of migration and on-boarding apart from customer support. As a Tier 1 Microsoft CSP, Apps4Rent can help you migrate from AppRiver email to Office 365/ Microsoft 365 at no additional cost to the price listed on the Microsoft website, and can customize the solution as per your requirements. Contacts our Microsoft certified Office 365 migration experts available 24/7 via phone, chat, and email for assistance.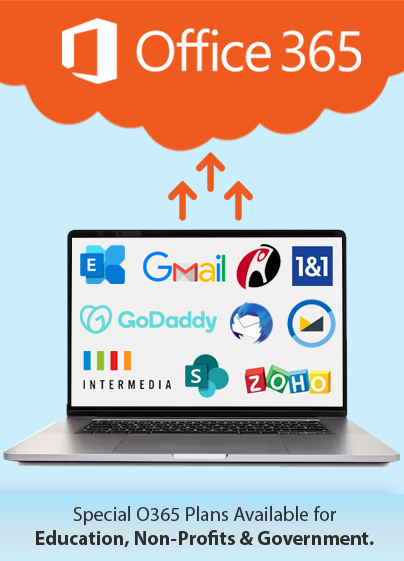 Get FREE migration from
AppRiver to Office 365