Dovecot is an open-source IMAP email server. The lightweight, fast, and easy-to-set-up open-source email server is designed for Unix-like operating systems. It is an ideal choice for small organizations that need reliable security along with an admin friendly IMAP server that is open-source and customizable.
However, as businesses grow, simple mail servers such as Dovecot might not provide the necessary functionality out-of-the-box. They need to be customized significantly to add new features, which in turn, can break some of the existing workflows. At that stage, organizations have to upgrade to a groupware server such as Exchange Online. In this article, we will explain how to migrate from Dovecot to Office 365/ Microsoft 365 plans that include Exchange Online.
What Are the Advantages of Migrating From Dovecot To Office 365?
Migrating from Dovecot to Office 365/ Microsoft 365 can significantly reduce management overheads. Apart from the fact that your organization will not require an admin with Linux expertise, thanks to the GUI-based Microsoft 365 admin center, here are some of the advantages of Office 365 migration.
Features such as calendar and contacts are available as built-in features in Exchange Online and do not have to be added separately.
Azure Active Directory with Exchange cloud services can provide the same level if a not greater degree of security and user-control over mailboxes as a private mail server.
Microsoft provides enterprise-grade security features with Microsoft Defender for Endpoint with Microsoft 365 subscriptions, that are virtually impossible to implement with an on-premises solution.
As a Microsoft managed solution, Exchange Online with Office 365 is one of the most robust email solutions and is less susceptible to disruptions despite its complexity.
Additionally, unlike Dovecot, Office 365/ Microsoft 365 is a full-featured productivity suite. At a time when people prefer instant messages over emails, Microsoft 365 subscriptions include collaboration applications such as Teams, Yammer, and Office Online applications, all of which can work with Exchange Online.
How to Switch from Dovecot to Microsoft 365?
Dovecot is an IMAP-enabled email server. The simplest method to transfer emails from Dovecot to Office 365/ Microsoft 365 is by configuring the Outlook client for Dovecot and import emails into Office 365. Here are the steps for Dovecot to Office 365 migration.
Add the current domain that is being used with Dovecot to Microsoft 365/ Office 365 and create user profiles.
Create a migration file in Excel with a list of user mailboxes using the mailbox admin credentials and usernames in the format specified by Microsoft.
Use the Dovecot server details to create an endpoint in the Exchange admin center and create migration batches.
Once the Dovecot migration task is completed, users can reset their Office 365 passwords, set their time zones, and check if they can send and receive emails to confirm that the Dovecot to Office 365 migration is successful.
Change the DNS records to route emails to Dovecot mailboxes to Office 365/ Microsoft 365.
You can stop the synchronization between the mailboxes once the emails are routed directly to Office 365/ Microsoft 365 mailboxes and delete the migration batches from the Exchange admin center.
Apps4Rent Can Help with Dovecot to Office 365/ Microsoft 365 Migration
One of the biggest barriers to Dovecot to Office 365/ Microsoft 365 migration is that many of the functionalities in the open-source Dovecot mail server are not natively supported by Microsoft. Dovecot uses Maildir files that cannot be imported into Office 365 accounts directly. These require special tools and Office 365 migration techniques to be imported into user accounts.
As a Tier 1 Microsoft CSP, Apps4Rent has migrated thousands of accounts from various mail servers and service providers such as Exchange Server, Google, Yahoo, and GoDaddy to Office 365/ Microsoft 365. Contact our cloud migration experts, available 24/7 via phone, chat, and email for Office 365/ Microsoft 365 plans and migration assistance.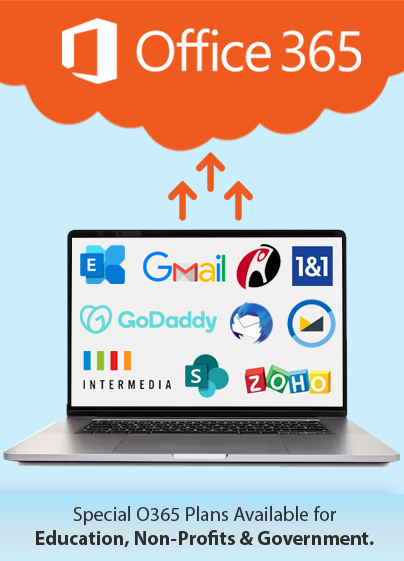 Get FREE migration from
Dovecot to Office 365