Are you looking for Kerio to Office 365 migration? Though Kerio is a powerful, feature-rich email solution with attractive solutions for email, calendar, instant messaging and collaboration, it isn't suitable for all kinds of organizations. Kerio was specifically is designed for small and mid-sized businesses looking for enterprise-class email-solutions.
When it was launched in 2001, Kerio Connect became one of the earliest groupware solutions offering a fully-featured enterprise email solution. While it has evolved considerably since then, Kerio still has some glaring drawbacks which prompt users, especially large organizations, to consider migrating to Microsoft Exchange or more precisely Office 365.
Why Migrate from Kerio to Microsoft Office 365?
For the uninitiated, Kerio is specifically designed for small and medium businesses. When these businesses grow in size, their requirements evolve too. The email solutions that worked in the past would not be suitable in the present. A large business requires sophisticated enterprise-level features, with fairly good control over security and compliance. Though Kerio is a well-rounded enterprise-level email solution, it has some gnawing drawbacks that can be solved only with modern email solutions. The fact remains that Kerio is built around email as the primary means of collaboration despite having features such as instant messaging. Microsoft Office 365, on the other hand, is built around the cloud which bundles all productivity applications together including your emails, calendars, contacts, and more.
Notwithstanding the competition, Microsoft continues to be the market leader when it comes to cloud-based email solutions. As one of the first companies to offer products with multi-site redundancy, Microsoft has exploited its first-mover advantage to good effect. By the end of April 2019, Microsoft Office 365 had over 180 million users.
If you are using Outlook with Kerio, you might have a very sluggish experience. Understandably, Kerio doesn't integrate well with Outlook. The outlook is best experienced with Exchange, as both of them are Microsoft products and blend together productively. There are also groupware aspects that make Office 365 a viable option than Kerio.
Why Microsoft Office 365 Is Better Than Kerio?
With its massive userbase, including its sizeable workforce, Microsoft not only manages to test its products including Office 365 much better than most of its competitors but also releases new versions regularly with features developed on novel technologies at regular intervals of time.
Then there is also an element of legacy and familiarity. As the majority of the systems around the globe use Microsoft products as their business suite, using Office 365 offers an added advantage of integrating popular Office apps seamlessly. Office 365 comes with pre-included OneDrive for Business, SharePoint, Teams, Yammer, Power BI which is inclusive in the Office 365 subscription plan.
Nothing can beat Microsoft efforts when it comes to data security. Microsoft is known to protect the data of its users vehemently, and it meets almost all compliance requirements of your business. Office 365 comes with features like Advanced Threat Protection and Office 365 Cloud App Security, which is arguably the most comprehensive security suite for large enterprises. Combined with Exchange Management Shell, which allows admins to make low-level configuration changes and script bulk changes, is an ideal solution for all types of enterprises.
Migrating from Kerio Connect to Office 365
Once you have decided to move from Kerio Connect to Outlook (Microsoft Exchange) that comes with the Office 365 subscription, you need to explore the available options. This depends on the volume of data that is to be migrated. There are plenty of tools available for Kerio migration to Office 365, but it can also be done without the use of tools. An expert Office 365 migration service provider like Apps4Rent can seamlessly migrate all the ins and outs of migration which would save you plenty of hassle. Apps4rent follows a methodical process to migrate all the Kerio mailboxes to Office 365.
Here's an articulation of how our experts would perform Kerio to Office 365 migration:
The easiest way to migrate would be to use the Microsoft Exchange admin center. It must be noted that Kerio Connect saves data as simple text files. It saves emails in the .eml format, contacts as vCard, and calendar items in the iCalendar format. All these items can be imported into Outlook.
Apps4Rent can perform the complex of Kerio to Office 365 migrations without breaking a sweat. First of all, we create new accounts for every user on Office 365 and map them with their existing Kerio Connect accounts. We use the Microsoft Exchange admin center for migrating Kerio accounts to Office 365. This is done in batches to save time and reduce the probability of failure. Users are then requested to login to their Office 365 accounts to confirm if their emails have been transferred. Once the users have been migrated, we take care of all the post-migration issues by constant coordination with your technical team.
Final Words – Kerio to Office 365 Migration
Migrating from one email system to another is almost always a tricky affair with a relatively high probability of data corruption. The approach you use should depend on the scale and magnitude of migration. At the end of the day, it boils down to the cost-benefit analysis of purchasing a fully automated tool vs. man-hours required to manually migrate data such as contacts and calendars. If you opt for the latter approach, Apps4Rent has a team of qualified engineers who can help you in migrating from Kerio Connect to Office 365. Choose an approach that's best for your business.
If you need any help in any kind of Office 365 migration, our support engineers are ready to have a quick call with you. Feel free to contact us now!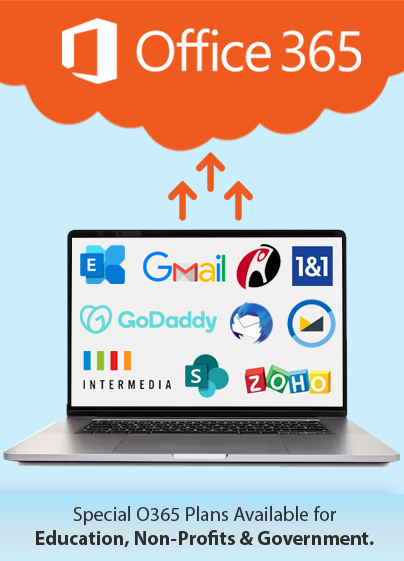 Get FREE migration from
Kerio to Office 365