Microsoft 365 solutions leverage cloud infrastructure to offer enterprises the flexibility to provide employees deployed at disparate geographical locations and on different roles with advanced capabilities. Microsoft has announced two new features for Microsoft 365 Apps for Enterprise users for productivity enhancement. These features are offline access for Microsoft 365 Apps and device-based subscriptions. The latest updates to the service will remove critical blockers, enabling customers to implement Microsoft 365 across their entire organization. Let's discuss how these features can be beneficial for businesses with remote employees.
What Are the Advantages of Having Extended Offline Access?
To make sure that Microsoft 365 Apps receives the latest updates, users must connect their devices to the internet at least once a month. However, there are industries such as manufacturing, government, oil and gas, agriculture, and research where people often need to work in a secure and remote environment with minimal or no internet access for considerably longer periods. The extended offline access will help companies ensure that employees who must remain offline for months at a stretch can still stay productive and secure regardless of where they are working. The new feature will ensure Microsoft 365 Apps remains active without internet connectivity for up to 180 days, relieving workers from the worries about getting cut off from Microsoft 365 Apps after 30 days of no connectivity.
How to Set Up and Run Microsoft 365 Apps for Extended Offline Access?
For enterprises with employees who need to use Microsoft 365 Apps in the offline mode for longer periods, IT admins can enable extended offline access while installing Microsoft 365 Apps. The employees can sign in to Windows using their Microsoft 365 account and continue using Microsoft 365 Apps without an internet connection for up to 180 days. They can view the expiration date in the product information window. They are also notified 15 days before the expiration and reconnecting the device to the internet can further extend the offline access. Alternatively, the IT administrator can use a separate, connected device to generate a license in the Office portal and copy it into the employee's device. It's important to note that, enabling extended offline access on a device requires admins to deploy the group policy on the user's devices.
What Are the Advantages of Having Device-Based Subscriptions?
For organizations with a large number of information workers, user-based Microsoft 365 licenses fit the most requirements. However, organizations in industries such as retail, manufacturing, healthcare, agriculture, and hospitality need employees to share devices. In such environments, employees that relied on shared devices weren't able to have access to the fully updated and secure productivity suite that is available on the device. Microsoft has addressed this issue with the device-based subscription feature for Microsoft 365 Apps.
A device-based subscription for Microsoft 365 Apps enables organizations in various industries to provide access to employees that are using common devices. As the licenses are assigned to the devices and not users, employees need not have their own Azure Active Directory identity. They can access Word, PowerPoint, Publisher, OneNote, Outlook, Excel, and all other Microsoft 365 Apps by signing into the device having a device-based subscription.
How to Set Up Device-Based Microsoft 365 Subscription on a Shared Device?
The deployment of a device-based subscription is a simple process. It requires purchasing as many Microsoft 365 licenses as required and assigning a license to a device group from the Microsoft 365 admin center. To enable this feature on a device, you can use the group policy defined for the currently installed devices along with or without the configuration.xml attribute.
Rely on Apps4Rent for Microsoft 365 Apps for Enterprise Setup and Use
The latest capabilities offered by Microsoft 365 Apps for Enterprise help you enable your users who remain offline for months or use shared workstations to benefit from the same Microsoft 365 Apps experience and stay productive. By discussing your requirements with a Microsoft certified professional at Apps4Rent, you can determine whether extended offline access and device-based subscription will be the right fit for enhanced business performance. Contact us via phone, chat, or email for Microsoft 365 solutions deployment assistance today.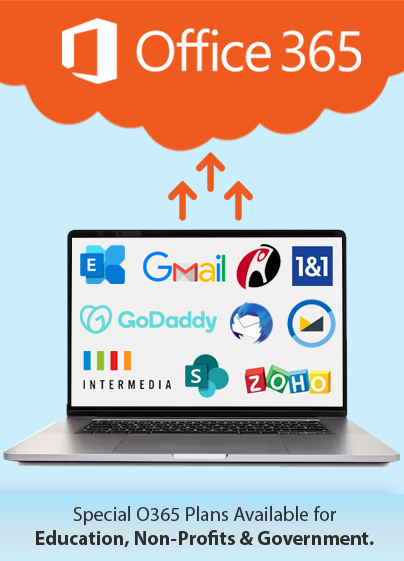 Get FREE migration to
Office 365