BigRock is an ICANN-accredited domain registrar that powers over 6 million websites. While it specializes in domain name registration business, it also provides web hosting services, DIY website builder Solutions, and SSL certificates, apart from e-mail hosting services. BigRock powers over a million email-boxes worldwide and has become one of the larger providers of hosting services. However, most mailboxes are created by users who have purchased BigRock's domain and web hosting services. In many cases, domain owners realize in hindsight that they need more powerful communication and collaboration solutions. In this article, let us explore how to migrate from BigRock to Office 365/ Microsoft 365.
What Are the Advantages of Migrating from BigRock Email to Office 365?
Although BigRock email services are widely used, they pale in comparison to the capabilities of Office 365. Here are some reasons to migrate from BigRock to Office 365.
There are only two categories of email services offered by BigRock. The Business Email package for small business owners, and Enterprise Email hosting for corporate customers. Office 365/ Microsoft 365 offers a wider range of plans that can cater to the requirements of different types of users and businesses.
The Business Email offers only 5 GB storage and the Enterprise Email offers only 30 GB storage. In comparison, Exchange Online in Office 365/ Microsoft 365 offers at least 50 GB of storage.
Only basic functionality, such as shared contacts, calendar, and distribution lists, are available with BigRock email hosting. Exchange Online, Office 365, and Microsoft 365 capabilities such as In-Place Archive, in addition to these basic features.
In addition to basic spam and virus protection in BigRock email hosting services, Office 365/ Microsoft 365 offers additional security, access, and compliance features, such as built-in data loss prevention (DLP), protecting sensitive data with deep content analysis, and policy-based access control.
Office 365/ Microsoft 365 plans include other enterprise tools for communication, and collaboration, such as Teams, SharePoint, and OneDrive for Business, that are not available with BigRock's Enterprise Email hosting service.
Office 365/ Microsoft 365 has plans for educational institutions and non-profits that are available for free or at steeply discounted rates.
How to Migrate from BigRock to Office 365?
BigRock provides POP/IMAP access for its email service. Users can perform IMAP migration for switching from BigRock to Office 365. Here are the steps for migrating from BigRock to Office 365.
After procuring appropriate Office 365/ Microsoft 365 licenses, assign them to users whose mailboxes have to be migrated from BigRock to Office 365.
If BigRock is your domain registrar, you will have to verify your domain ownership in the domain registry system. The nameserver records and other details of the BigRock email service can be found in the Email Hosting Management interface under Mail > DNS Configuration.
Collate the user credentials of BigRock mailboxes. You can export the details from the Control Panel from the Mail menu. These details will have to be imported into the Exchange admin center.
Create endpoints, connect Microsoft 365/ Office 365 with BigRock email servers, and initiate the BigRock to Office 365 migration.
Change the DNS records to indicate that Microsoft servers will be used for sending and receiving emails, instead of BigRock's servers.
After confirming that emails are routed to Office 365 mailboxes, delete the migration batches in Office 365 and stop the synchronization.
Apps4Rent Can Help with BigRock to Office 365 Migration
While this procedure for migrating from BigRock to Office 365 can be used for moving emails and other items, additional steps are required for moving contacts, calendars, and archived items. As a Tier 1 Microsoft CSP, Apps4Rent uses proven tools and techniques to migrate users to Office 365/ Microsoft 365 from other services. Reach out to Apps4Rent's Microsoft certified migration experts are available 24/7 via phone, chat, and email for assistance.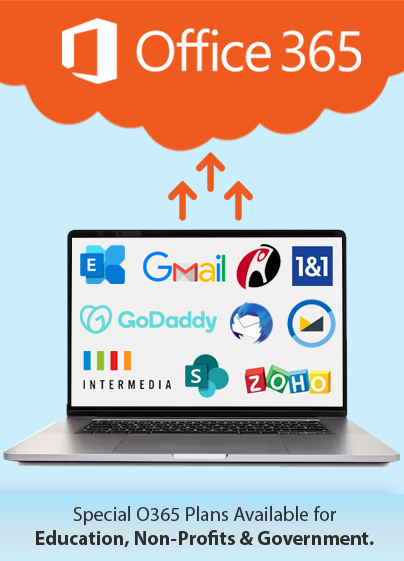 Get FREE migration from BigRock to Office 365