A large number of organizations are switching from the on-premises Exchange servers to Office 365. Many of them are even using a hybrid setup in which they retain their on-premises servers that work with Office 365. While there are tools and techniques to migrate mailboxes, calendars, contacts, and other items that have been developed by both Microsoft and third-party vendors, they have their limitations. One of the main challenges is the use of distribution lists.
Distribution Lists are a great solution to send emails to several members both within and outside an organization. Let us look at the available options for migrating distribution groups to Office 365/ Microsoft 365 from an on-premises Exchange server.
What Are the Challenges of On-Premises Distribution List to Office 365 Migration?
For various reasons, Microsoft has not provided an out-of-the-box solution for migrating on-premises distribution lists (distribution groups) to Office 365/ Microsoft 365. This results in some major challenges, some of which are mentioned below.
Organizations have to remove the distribution list from their on-premises environment and recreate it in Office 365/ Microsoft 365 especially for a hybrid deployment.
End-users will not be able to self-manage the distribution lists after Office 365 migration.
There could be synchronization issues between the on-premises and cloud distribution lists.
Objects for mail-enabled users in the on-premises distribution list will have to be recreated on the cloud.
Proxy addresses will have to be manually migrated.
Some properties, such as the ability to control users who can send emails on behalf of people on the list, must also be migrated manually to the cloud from the on-premises environment.
How to Migrate On-Premises Distribution List to Office 365?
The simplest and most practical method to migrate an on-premises distribution list to Office 365/ Microsoft 365 is by scripting the solution using PowerShell. Here is what you need to do to transfer a distribution list from an on-premises Exchange Server to Exchange Online.
Create a new placeholder group in Microsoft 365 that has all the attributes except email addresses.
Export email addresses from the current on-premises distribution lists to a CSV file.
Use filters to eliminate on-premises content from the sync-scope.
Rename the placeholder group and import email addresses.
Delete the on-premises group once the migration is complete.
What Are Alternatives to Migrating On-Premises Distribution List to Office 365?
Some organizations are not comfortable with PowerShell scripting. Microsoft encourages such organizations to upgrade from traditional Distribution Lists to Microsoft 365 Groups. Here are the advantages of this approach.
All newly added members have access to content that predates their membership, which is not the case with distributed lists.
In addition to searches by name available in distribution lists, users can search by topic/ description, and join related groups as Microsoft 365 groups are 'Public' by default.
Unlike distribution lists that are typically managed by Exchange admins, Microsoft 365 groups have powerful self-service capabilities for all users.
Apart from email collaboration available with distributed lists, users have access to shared OneNote notebook, calendar, and document library by default without manual configuration steps.
While it is possible to upgrade from distribution lists to Microsoft 365 groups with the one-click option in Exchange Admin Center, this is not applicable for on-premises migration and hybrid deployments. Given a choice, you should create new Microsoft 365 groups instead of migrating on-premises distribution lists.
Apps4Rent Can Help with Office 365 Configuration
Sometimes, there is no other option but to migrate distribution lists to Office 365/ Microsoft 365. Some organizations use nested and hidden distribution lists that have to be replicated on the cloud as-is. As a Tier 1 Microsoft CSP, Apps4Rent assists businesses in migrating from on-premises Exchange Servers to Microsoft 365. Our migration experts available 24/7 via phone, chat, and email can help with the right subscription and optimize it to cater to your unique requirements. Reach out to us to know about our Office 365 migration services.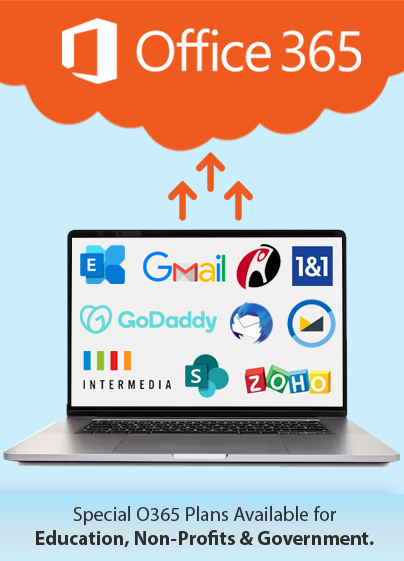 Get FREE migration from
Distribution List to Office 365