In an earlier comparison between OneDrive vs Google Drive, we noted that while Google Drive has more options, OneDrive for Business offers a better value proposition especially when it is a part of the Office 365/ Microsoft 365 suite. The familiarity of applications such as Word, Excel, and PowerPoint that can be accessed within OneDrive for Business coupled with enterprise-grade security features often makes the Microsoft product the preferred solution, especially among larger businesses. It is common for individuals and smaller businesses to start with Google Drive that comes free with their Gmail mailbox. However, as your business begins to thrive, it is important to know how to perform Google Drive to OneDrive Migration to take advantage of the superior capabilities on OneDrive for Business.
Why Migrate from Google Drive to OneDrive?
While you can use either Google Drive or OneDrive or a combination of both for personal use that involves smaller volumes of data that can be handled in the free accounts, organizations are often constrained to use one cloud storage solution. Let us look at the reasons to migrate from Google Drive to OneDrive for Business.
If your organization uses Windows 10 devices, features such as OneDrive Files On-Demand can help you optimize the use of local disk space.
Additionally, OneDrive for Business is tightly integrated with other Microsoft 365/ Office 365 applications and services such as Microsoft Teams, Yammer, SharePoint, and Exchange Online that simplifies collaboration.
If your users need to store many images, OneDrive for Business might be a better option as images are stored as regular files that can be found in the Pictures/Camera Uploads folder, unlike Google Drive on which they are available only online with Google Photos.
What Are the Different Google Drive to OneDrive Migration Methods?
As popular cloud storage solutions, there are both native and third-party solutions for Google Drive to OneDrive migration. Let us explore the different methods available for the migration.
Native G Suite Drive to OneDrive for Business Migration
Microsoft provides a native solution for migrating files from Google Drive to OneDrive for Business.
Sign into your Google account and choose Drive from Google apps.
Download the documents from Google Drive and save the compressed .zip file locally.
Launch the OneDrive application and use your official Microsoft account credentials to sign in.
Import the files on your desktop into OneDrive for Business.
While this is the simplest method to import files from Google Drive into OneDrive, it is not very efficient. This process has to be performed at the user-level and can become cumbersome for large migrations.
Extensions for Moving Google Drive Files to OneDrive
Web-based extensions are a better alternative to the native migration method provided by Microsoft for Google Drive to OneDrive migration. These tools can synchronize the contents of Google Drive with OneDrive. While many of these web-based tools are available as browser extensions, they can also work in the background without having the browser open. They can directly transfer the contents without requiring users to import .zip file contents into OneDrive for Business. Additionally, some of these extensions might even be able to schedule Google Drive to OneDrive synchronization.
As with the native method, extensions also work at the user-level. Additionally, these extensions might not be compatible with all browsers, devices, and operating systems.
Tools for Google Drive to OneDrive Migration
Unlike the built-in method or extensions, migration tools generally offer a more robust and centralized method for moving files from Google Drive to OneDrive. Generally, the tools that are used for G Suite to Office 365 migration will be able to migrate contents from Google Drive to OneDrive. Using tools for migration can have the following advantages.
Admins can move the contents for all users in the organization.
Contents from other apps and services such as Gmail can also be moved to Office 365/ Microsoft 36.
Tools can be configured to minimize the effects of Office 365 throttling and reduce the chances of errors and failures.
Admins can generate detailed reports on errors, warnings, and other vital information.
The migration process itself would become faster and more efficient.
Apps4Rent Can Help with Google Drive to OneDrive Migration
While you can automate many tasks while migrating files from Google Drive to OneDrive to increase the efficacy of the process, you need to remember some important factors while performing these migrations. Google Drive and OneDrive use different file formats, permission models, and naming conventions that could make the migration a challenging task without expertise. As a Tier 1 Microsoft CSP, Apps4Rent engineers have performed thousands of migrations to Office 365/ Microsoft 365 from G Suite and similar solutions. Contact our specialists available 24/7 via phone, chat, or email for Microsoft 365/ Office 365 plans and migration assistance.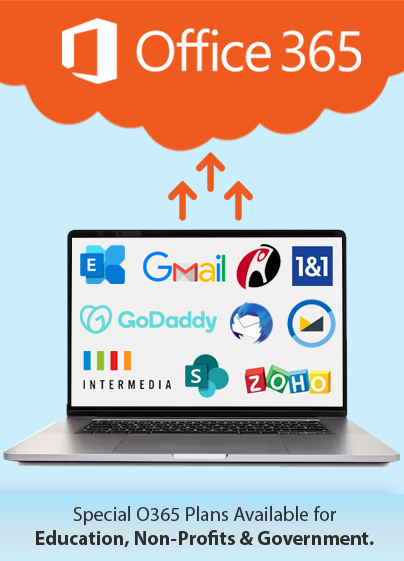 Get RISK-FREE migration
from Google Drive to OneDrive