The European Union's General Data Protection Regulation (GDPR) came into effect in May 2018 to protect the personal data of its citizens. These rules apply to all businesses that have customers in the European Union. With a significant share of its user base in the region, Microsoft was one of the pioneering companies to incorporate tools and features to protect individual privacy rights. According to Microsoft's 2019 Annual Reports, 26 million users had taken advantage of these tools to protect their privacy. Let us understand how Office 365 is GDPR compliant and learn to use the tools and features to protect citizen data.
How to Ensure Office 365/ Microsoft 365 GRPR Compliance?
While some of the tools and features in Microsoft 365/ Office 365 are designed to comply with GDPR out-of-the-box, others need to be configured. Let us look at the various capabilities available in Office 365/ Microsoft 365 that can help in GDPR compliance.
Tools in Microsoft 365/ Office 365
Microsoft offers several tools as a part of the Microsoft 365/ Office 365 suite that helps in assessing security posture and implement rules for adhering to GPDR regulations.
Microsoft Security Score: Microsoft has a measurement called Secure Score that helps businesses assess their security posture objectively. This assessment can eventually be used for increasing discoverability, providing greater visibility and guidance, and enhancing end-user control, all of which cumulatively help the organization become GDPR compliant.
Data Loss Prevention: Data Loss Prevention (DLP) in the Security & Compliance Center is a capability to implement policies that specify the locations in which sensitive content has to be protected, and rules comprising of conditions and actions according to which data will be protected to comply with regulations such as GDPR.
eDiscovery: eDiscovery tools in Microsoft 365 provide organizations a powerful solution to find content in mailboxes, Microsoft 365 Groups, Teams conversations, SharePoint Online, and OneDrive for Business. With this capability, organizations can find, hold, and export the information they need during audits.
Customer Lockbox: Customer Lockbox is a tool for implementing additional privacy and security measures in workflows for organizations that need Microsoft assistance with direct access to customer data while troubleshooting issues with Exchange Online, SharePoint Online, or OneDrive for Business.
Office 365 Advanced Threat Protection: This provides organizations the option of defining policies to safeguard themselves against malicious threats they receive via emails, links, and collaboration tools. The integrated capabilities to investigate, respond, and report threats are important requirements for GDPR compliance.
Monitoring and Reporting in Office 365
Monitoring, reporting, and logging are critical for compliance from the perspective of GDPR. Here are the features that are available in Office 365 for these capabilities.
Cloud App Security: Office 365 Cloud App Security is a subset of Microsoft Cloud App Security that provides deep visibility and control over Office 365 applications thereby helping organizations identify threats based on users activity logs, gather intelligence on shadow applications that mimic Office 365 apps, and implement access and session control.
Microsoft Service Trust Portal: The Microsoft Service Trust Portal is a consolidated platform from which organizations can access various services, solutions, and reports such as Microsoft Services Risk Assessments, specific solutions for regional and industry-based compliance, access to the Security & Compliance Center, and the Microsoft Trust Center. With these capabilities, organizations can quickly advance towards GDPR compliance along with other regulatory standards such as SOC, FedRAMP, ISO, and PCI/DSS.
Apps4Rent Can Help with Office 365 GDPR Compliance
Office 365 has a host of tools and features that can help in organizations becoming GDPR compliant. However, many of the aforementioned features are available only with Office 365 E3 and Office 365 E5 plan onwards. Additionally, while these powerful tools and services can be implemented fairly easily for the cloud-based Office 365/ Microsoft 365 plans, they could require additional expertise for hybrid and multi-geo deployments. As a tier 1 Microsoft CSP, Apps4Rent help organization migrate, configure, and adopt Office 365/ Microsoft 365 with full compliance. Contact our Office 365 experts available 24/7 via phone, chat, and email.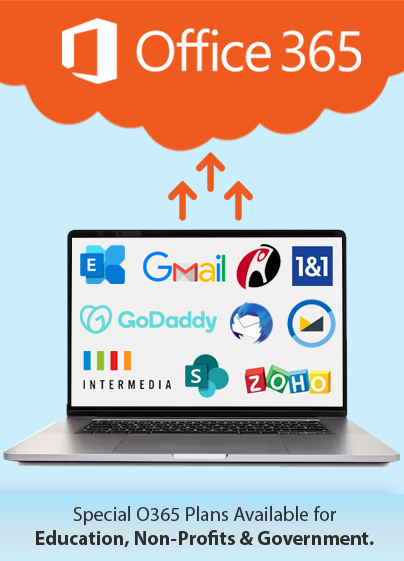 Get FREE migration to Office 365