If you are planning Office 365 migration, the most important factor is the clarity of your process. Your endpoints at source and destination must be clearly well-defined. Whether your data is stored on-premises servers or ancient versions of Exchange (or any other platform), you must understand where the data is stored, and where it going to end up.
What is migration anyway? In simple words, it is moving data from source to destination. Once you have this understanding, you will be able to migrate from Point A (Source- on-premises) to Point B (destination Office 365).
Why to clearly define migration endpoints?
Migration endpoints specify a clear path of migration, allows settings management, and help establish a connection between on-premises servers and Office 365. Except for a few third-party migrations, a major part of the migration process depends on configuration and proper use of migration endpoints. As we know, there can be different migration endpoints for the type of migration you choose – cutover migration, staged migration, or the hybrid migration.
Before getting into the details of endpoints, let us look back at the migration methods. There are many techniques to migrate messages, chats, contacts, and calendars to Office 365 from the existing platform. All methods include the use of migration endpoints. We will not go into the details on the type of migrations but provide a bird's eye view of methods to determine the migration endpoints.
Cutover technique endpoints
Migration to Office 365 from non-Microsoft email systems (G Suite, Yahoo!) is done using the IMAP method. The cutover method is used when source data is migrated to a destination in a single batch. In a layperson's language, it is just like picking up data from one place and placing it in another place. We all have done that while moving files and folders in our systems. If your mailbox size is less than 2000, cutover migration is the most recommended method. If you want to migrate data in smaller batches instead of one large batch, cutover migration will not be appropriate.
Staged migration endpoint
For a staged migration, there must be synchronization between accounts between on-premises AD and Office 365. This is possible with the use of Azure AD Connect. This type of migration is used when all mailboxes need to be migrated to Office 365 eventually. Small batches of migration can be 'staged' to be carried over days, weeks, or even months.
Hybrid migration endpoints
As compared to other methods, defining endpoints while performing a hybrid migration can be quite tough. As with staged method, synchronization between accounts of on-premises AD and Office 365 is essential. Microsoft has further divided hybrid migration into two types: Minimal hybrid and express migration. Minimal hybrid doesn't need additional overheads to configure environments. Express hybrid allows small companies to migrate to Office 365 within a fortnight.
Migration endpoints – Common for all Migrations
In all types of migrations above, migration endpoint is the common element. As mentioned earlier, Office 365 requires endpoints to communicate with the source, allowing the free movement of data.
Before performing the migration, Mailbox Replication Service (MRS) must be enabled on Client Access Servers. The MRS Proxy endpoint is disabled by default. Once enabled, this endpoint will accept requests for moving data remotely and proxy them to the servers running on MRS. Also, MRS allows cross-forest mailbox moves and remote move migrations between source and destination objects.
In cutover and staged migrations, the mailbox size is also defined by migration endpoints. Before you create a migration endpoint or wizard creates it for you, you must enable MRSProxy to make sure it works without any errors.
Apps4Rent can Determine the Best Migration Endpoints For You
There are times when your requirements are complex, and you are not able to determine the exact migration endpoints for Office 365 migration, which also is associated with the method you choose. The best possible path for migration ensures that the entire process is quick, hassle-free, and cost-effective. Get the best advice from Microsoft-certified consultants, who have been doing migrations day in and day out.
As a Tier 1 Microsoft CSP, Apps4Rent will help you in migrating from on-premises Exchange Servers to Microsoft 365. Our Office 365 experts are available 24/7 via phone, chat, and email can help with the right subscription and optimize it to cater to your unique requirements. Feel free to talk to us right now!
Click on the chat option in the bottom right of this page.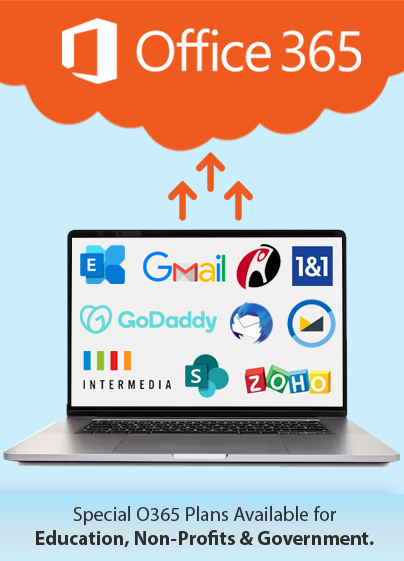 Get FREE migration to
Office 365