Businesses are increasingly started switching to cloud-based solutions for reasons ranging from improved productivity and lower costs to better security and collaboration capabilities. As Microsoft cloud solutions, such as Azure, Dynamics 365, and Office 365 grow in popularity, many users, especially businesses and enterprises are switching from Macs to Windows machines to take advantage of a wider range of features.
However, many users use Outlook for Mac which uses .olm file format for storing data such as email and contacts. Data in this format is not supported by Outlook for Windows. In this article, we will show how to import OLM files to Office 365 while migrating to Windows machines.
Why Migrate OLM Files from Outlook for Mac to Outlook for Windows in Office 365?
The OLM files in Outlook for Mac are accessible only from Apple machines. This limits functionalities, such as the ability to synchronize the locally stored calendar with Office 365. Here are some of the other reasons to switch from Outlook for Mac to Outlook for Windows and migrate OLM files.
Outlook for Mac lacks features such as message recall, voting buttons, and Ignore and Clean Up actions.
Outlook for Mac users can only preview attachments in mail messages locally.
There is no auto-archive for folders or the feature to same messages in other formats, such as HTML o TXT.
Users cannot customize folder order or set folder retention policy with Outlook for Mac.
Outlook for Mac does not use HTTP to connect to Exchange, which could compromise security.
It is not possible to manage Exchange Server distribution lists using Outlook for Mac.
Outlook for Microsoft 365 for Mac does not support the ability to add posts, find related messages, use online images, send email distribution, or access SharePoint calendars and lists.
What Are the Methods to Import OLM Files to Outlook for Microsoft 365 for Windows?
When .olm files exported from Outlook for Mac are imported into Outlook for Windows, users will receive the error "The file .olm is not an Outlook data file (.pst)." The data has to be converted to PST files before migrating to the Windows-based Outlook client. Here are some ways to Import OLM Files to Outlook for Microsoft 365 for Windows.
Exporting Data with Exchange Server

If an Outlook for Mac user uses Exchange Server, the data in the mailbox can be accessed by the Outlook for Windows client. This is possible because the Windows client can connect to the Exchange Server using either Cached Exchange Mode or Online mode. Subsequently, the Export-Mailbox shell cmdlet can be used in Microsoft Exchange PowerShell to export mailbox data as PST files.

Exporting Webmail Data Using IMAP Account

Many users use other webmail services with Outlook for Mac. Such users can use an IMAP account to convert OLM to PST files before exporting to Office 365. While the exact steps may vary depending on the webmail service, the process remains the same.

Ensure that IMAP is enabled and configure the webmail service with Outlook for Mac using an IMAP account from Outlook > Preferences > Account.
Create a folder and move the contents to be accessed in the Outlook for Windows client.
Configure the webmail service for Outlook for Windows clients.
On clicking Send/ Receive button in Outlook for Mac, the contents of the folder will be refreshed and synchronized.
Data in Outlook for Mac will be now available in the Windows client and can be exported as PST files. These PST files can then be imported into Office 365/ Microsoft 365 mailboxes.

Apps4Rent Can Help with OLM File Migration to Office 365

Although Outlook for Mac content can be accessed in the Outlook for Windows client, the lack of a built-in method for OLM to PST conversion poses several challenges. Manually importing Outlook for Mac content to Office 365 is cumbersome and inefficient.

As a Tier 1 Microsoft CSP, Apps4Rent uses cutting-edge technology to convert files into compatible formats and migrate webmail services to Office 365/ Microsoft 365. Contact our Office 365 implementation experts available 24/7 via phone, chat, and email for assistance.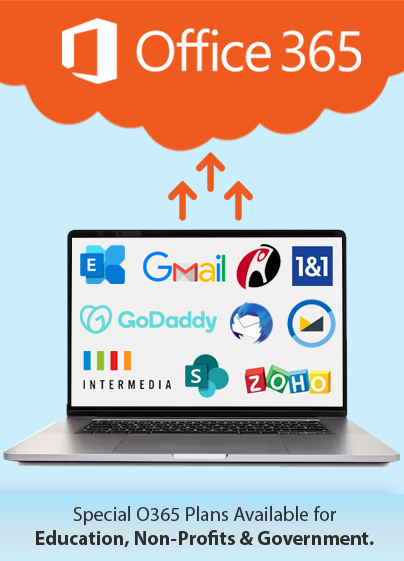 Get FREE migration from OLM File to Office 365