CommuniGate Pro is a Unified Internet Communication Server built on open standards. It is an integrated platform that offers store and forward solutions, such as email and calendaring along with real-time communications solutions, such as VoIP, video, instant messaging, and whiteboards over IPv4 and IPv6 networks. CommuniGate Pro is used by over 17,000 organizations, many of which are in regulated industries. However, many businesses are looking for alternate solutions especially after the organization retired support for several platforms and narrowed down the selection of spam and anti-virus filters. This article explains how to migrate CommuniGate Pro Server to Office 365 and the advantages of the latter solution.
What Are the Advantages of Migrating from CommuniGate to Office 365/ Microsoft 365?
Although CommuniGate is a system designed for industrial-level and carrier-grade communications, it is much more difficult to use and maintain than Office 365/ Microsoft 365. Here are some advantages of Microsoft 365 over CommuniGate Pro Server.
CommuniGate Pro has several subsystems that need deep technical expertise to be configured and managed. On the other hand, the Office 365 productivity suite is a fully managed solution by Microsoft that provides similar capabilities without as many maintenance hassles.
As a cloud-native solution, Office 365 services such as Exchange Online and OneDrive for Business are significantly more scalable. However, the limits of the CommuniGate Pro server depend on several factors such as the hardware and network configuration of the machine on which it is installed.
Many of the capabilities that are available out-of-the-box with Office 365 subscriptions have to be configured with connectors and APIs in CommuniGate Pro that could result in conflicts and vulnerabilities.
Office 365 and Microsoft 365 subscriptions are covered by the Modern Lifecycle Policy that ensures that customers stay current and always updated. However, CommuniGate Clusters have to be upgraded regularly for bug fixes and updates.
Microsoft offers unique environments (for example, Office 365 GCC, Office 365 for Nonprofits, and Office 365 for Education) that are differentiated in terms of compliance requirements or prices from regular commercial plans. Such products are not available with CommuniGate Systems and other such solution providers.
How to Migrate from CommuniGate Pro Server to Office 365?
Most organizations use CommuniGate Pro as an internal mail server and need to first migrate their mailbox contents. The easiest method to export emails is with a CommuniGate MAPI connector for Outlook. Here is how users can migrate emails from CommuniGate accounts to Office 365.
Install the CommuniGate (Messaging Application Programming Interface (MAPI) Connector on a Windows-powered workstation with Outlook.
To set up Outlook for the MAPI Connector, ensure that it is installed in the groupware setup.
On launching Outlook, the option to select manual configuration or additional server types should appear while creating an account if the setup was done correctly.
Add the details of the CommuniGate Pro Server, make appropriate changes in the dialog box, and restart Outlook.
Export emails, calendars, contacts, and other data stored in the CommuniGate server and convert them into PST files. Then import them to Exchange Online in Office 365.
Apps4Rent Can Help with CommuniGate to Office 365
The migration from a CommuniGate Pro server to Office 365 can be complex and convoluted as the Unified Internet Communication Server is often customized with in-house, custom-built applications. There could be further complications if file systems, messaging, VoIP, and other services have to be transferred to SharePoint, Teams, Stream, and other comparable solutions in Office 365/ Microsoft 365. This requires the use of tools and Office 365 migration expertise.
As a Tier 1 Microsoft CSP, Apps4Rent helps businesses migrate from on-premises servers, archiving services, and other hosted solutions such as CommuniGate, Lotus Notes, and Gmail to Office 365/ Microsoft 365. Contact our Office 365 migration experts available 24/7 via phone, chat, and email for assistance.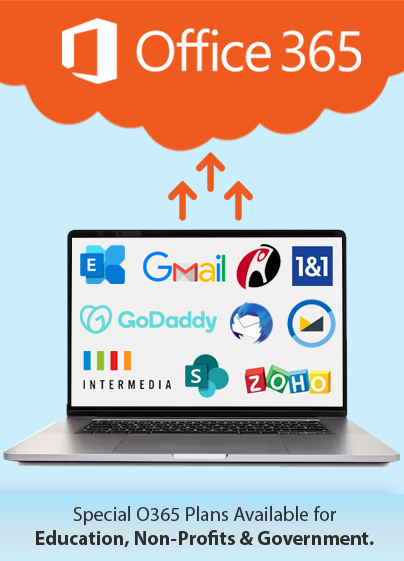 Get FREE migration from CommuniGate to Office 365