Runbox is a hosted email service based in Norway designed for providing privacy. Its email service Runbox Mail Manager (RMM), which was launched in 2000, is used by approximately 1,000,000 accounts. While the service protects the privacy of its users as advertised, it lacks in terms of management tools, business features, and user interface (UI) design. Consequently, it falls behind full-featured productivity solutions, such as Office 365/ Microsoft 365 or even hosted Exchange email solutions. Due to its shortcomings, many business and enterprise users are opting for more established solutions. In this article, let us explore how to migrate from Runbox to Office 365/ Microsoft 365.
Why Migrate from Runbox to Office 365?
There are several reasons why businesses might consider switching from Runbox to Office 365/ Microsoft 365. Here are some important reasons to switch to Office 365 from Runbox.
Unlike Runbox in which there cannot be multiple administrators, businesses can not only assign multiple admins but can also provide Role-Based Access Control (RBAC) in Office 365.
The user experience is more refined in Office 365, especially in terms of groups and contacts.
Although Runbox and Exchange Online support Outlook, the latter offers a better web client experience.
While Runbox offers a maximum of 50 GB of storage by default, Office 365 offers 1 TB space.
In comparison to Runbox that offers a shared file repository that is accessible via FTP, Microsoft offers sophisticated communication and collaboration tools such as Teams.
Runbox has an aggressive data privacy and security stance and does not offer as much third-party integration as Office 365.
Microsoft offers free/highly subsidized plans to non-profits and educational institutions that are not available with Runbox.
How to Perform Runbox to Office 365 Migration?
Runbox supports POP and IMAP email standards that are used with Outlook. This allows Runbox users to migrate to Office 365/ Microsoft using IMAP migration. Follow the steps below to use Outlook for Runbox to Office 365 migration.
Install Outlook on a computer that is used for accessing the Runbox email service.
Add the Runbox account from File> Add Account. For this, after entering the Runbox email address, ensure that you choose POP or IMAP service from the Advanced options after selecting Let me set up my account manually.
Enter Incoming and Outgoing Mail Server as mail.runbox.com, Encryption method as SSL/TLS, and Port as 993 and 465 for the Incoming and Outcoming servers, respectively.
Configure the account settings and start synchronizing emails with Outlook.
Export the emails and other data to the local machine.
Once you have purchased Office 365 licenses, follow the above steps to connect the Exchange Online server with Outlook.
Import the data that was exported from the Runbox Mail Manager service into Outlook and resynchronize.
Apps4Rent Can Migrate from Runbox to Office 365
While it is relatively easy to perform an IMAP migration from Runbox to Office 365, this method cannot be used for migrating Groups, Calendars, and data in the file repository to Exchange Online, OneDrive for Business, or other Microsoft services. As a Tier 1 Microsoft CSP, Apps4Rent uses recommended tools and best practices to migrate hosted email services to Office 365/ Microsoft 365. Contact our Microsoft certified Office 365 consultants available 24/7 via phone, chat, and email for assistance.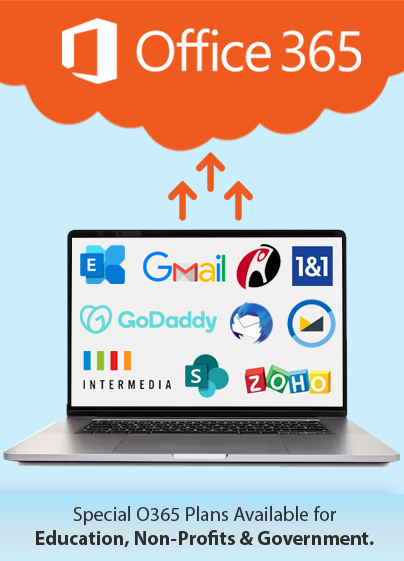 Get FREE migration from Runbox to Office 365