Rackspace Email is a hosting service for businesses that need email accounts for their domain. It provides paid email addresses for business employees. Not until a long ago, Rackspace Email was a preferred service especially for small and medium businesses. While it continues to be popular, Rackspace to Office 365 migration is becoming increasingly common. This is partly the case because most users are familiar with the Microsoft applications that are a part of Office 365. These applications are interoperable and provide a unified experience as compared with the standalone Rackspace Email application.
In this blog, we cover the steps that need to be taken to migrate Rackspace to Office 365:
Create Rackspace admin account

The first step to be taken before the Rackspace to Office 365 migration process is to create an admin account on Rackspace. This is essentially an email account with full access to all the current Rackspace mailboxes. Ensure that every Rackspace tenant grants "Full Access" permission to the newly created account.

Unhide all objects

Usually migrating Rackspace mailboxes to Office 365 involves more than just moving mailboxes. There could be Distribution Lists for sending and receiving emails in bulk, Contacts, Resources and other objects involved in the O365 migration process. These objects must be unhidden before the migration process. If you have distribution lists that use a common email address, ensure that you have the admins or the managers' details.

Identify the current server

Rackspace to Office 365 migration can take place only if you can synchronize the current Rackspace server with Microsoft Exchange. Locate the server on which your Rackspace Emails are hosted. This can be found on the Control Panel. You need this address to connect with the Exchange Server at a later stage.

Select your Office 365 plan

There are several Office 365 plans that you can opt from. The plan you would want should depend as much on the applications you need as the size of your business. If you are a small business, you might opt for the Office 365 Business Premium or Office 365 Business Essential. You might consider Office 365 Enterprise E3 or Office 365 Enterprise E5 if you are a part of a larger business or need more features.

Add business domain

The next step in the Office 365 migration process is to include your business domain on Office 365. You need to do this to ensure that users continue to get their emails on the same email address they were using earlier. This can be done on the admin portal.

Start Rackspace to Office 365 migration

The actual process of Office 365 migration begins when the two servers are synced. This is done by creating a Migration Endpoint either in PowerShell or the web GUI. This process involves identifying the DNS record of the Exchange Server for your Office 365 accounts and then connecting it with the Rackspace server.

Run Migration Batches

You don't want to overload your servers. So, you move the objects in the mailboxes in batches. Assuming that you have a large number of items to move, you would be using the cutover migration method for migrating Rackspace mailboxes to Office 365. The time taken for this process could range from a few hours to several days depending upon the size of the data. You can find the status of the migration in the Exchange Admin Center.

Enable users on Office 365

Depending upon the number of users, you will have to procure licenses for each Office 365 account. Create accounts for each Office 365 user and reset the passwords for users to access their accounts. Once the Rackspace and Office 365 mailboxes of users are in sync, it is time to update the DNS records. It would be ideal to perform this operation during out-of-office hours to avoid impediments to business. Once the DNS records have been updated, sync the mailboxes with a new batch to migrate any new item that may have been missed earlier. Delete the batches and disable the old Rackspace accounts.
Migrating Rackspace to Office 365 – Is it a good idea?
The Rackspace to Office 365 migration process can be surmised in as few as four sentences.
Create an admin account. Choose your Office 365 plan. Purchase licenses for your users. Sync the accounts. But the devil lies in the details. There are many difficulties associated with self-managed migration. For starters, things like aliases, alternate addresses, group and distribution lists, public folders and other such items are difficult to migrate.
Besides, there could be compatibility issues, outages, and failures that could be difficult to troubleshoot. It would be ideal to avail of the services of an authorized Office 365 migration service provider to make the transition seamless.
Apps4Rent is one such Microsoft certified service provider. We have assisted clients globally in migration to Office 365. Our engineers provide support 24x7x365 via phone, email, and chat and would gladly be of service to you in migrating from Rackspace to Office 365. Call us now!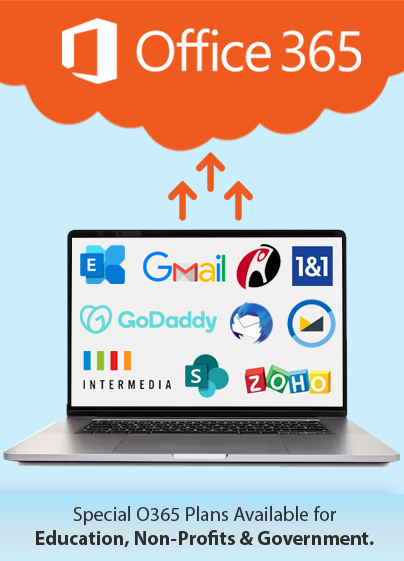 Get FREE migration from
Rackspace to Office 365