Microsoft Teams' contribution to digitalization and modernization of the workplace is widely accepted and the platform is considered as a one-stop solution for robust collaboration capabilities. Teams features include real-time messaging, voice and video calling, and the ability to share confidential information, files, and more, for organized communication and workflow management. If you are a Slack user and looking for enhanced communication and collaboration experience, you need to consider a Slack to Teams migration.
Why Migrate from Slack to Teams?
Modernization is the key to innovation and productivity for any organization. Microsoft Teams is a much more advanced and efficient alternative to Slack with its unmatchable features and seamless performance. There might be initial hesitations while moving to an entirely new environment, but the Slack to Teams migration offers various benefits including cost savings and security – the two utmost important aspects for a company.
Most organizations rely on Microsoft 365/Office 365 Business and Enterprise licenses, having access to one of the best chat-based collaboration tools – Microsoft Teams, at no extra cost. The Slack to Teams migration requires a one-time investment to relieve you from the need for spending heavily on the expensive Slack subscription annually. Additionally, being closely integrated with Microsoft Office 365 applications, Microsoft Teams makes it easy for your users to coordinate on various projects.
What Does Your Team Get from Slack to Teams Migration?
There are various positive aspects of migrating from Slack to Teams for businesses and employees alike. Here are a few examples:
If your enterprise is already familiar with the Microsoft services and ecosystem, Microsoft Teams will have a minimal learning curve.
Teams offers many features that your employees need and Slack offers, including live text messaging and file sharing.
Microsoft Office 365 information protection and data protection features ensure optimum security for your data and files.
Microsoft Teams offers you in-depth insights into your team's behavior through the Office 365 activity API.
Like Slack, Microsoft Teams also allows your users to have a conversation in a public or private mode.
Similar to the private channel feature of Slack for discussions, Teams also offers features for direct message functionality.
How to Export Data from Slack for Teams Migration?
The existing Slack service plan determines what can or cannot be migrated to Teams. For instance, some Slack service plans only allow exporting public channels and files while others allow including private channels and direct messages with a DocuSign request. The details can be found in the "About this Workspace" page in Slack. Here are the steps to be performed before exporting data from Slack.
Determine the scope of the Slack to Teams migration by assessing usage patterns of the Slack workspaces.
Use Slack analytics for data such as activity, last use, and the number of users to help determine the Slack channels that have to be migrated to Teams. While messages and files in public channels can be exported by default, content in Private Channels and Direct Messages can be exported from Slack for certain service plans.
Confirm if Apps and Custom Integrations for Slack can be migrated to Teams on a case-by-case basis.
Generate the list of users whose Slack accounts can be mapped to Microsoft work or school accounts and ensure that they have a Teams license.
How to Move to Teams from Slack?
Once your transition plan is mapped and ready to be implemented, it is time to deploy Teams and drive user adoption. Below are steps to roll out Teams for migrating from Slack.
Start creating your teams and channels in Microsoft Teams.
After creating teams and channels, copy files from Slack channels into Teams. This is retrieval is generally done programmatically using scripts.
Now you can install apps and configure Microsoft 365 Connectors. Several Slack solutions, including Ansible, New Relic, Nagios, ZenDesk, and Jenkins have corresponding Microsoft 365 Connectors that can push messages into Teams based on events.
Use free solutions in GitHub, scripts in Teams, or paid solutions to import Channel History of Public and Private channels into Teams, depending on your organization's requirements.
Start assigning licenses to users in Microsoft Teams, if not already done so, and add them to appropriate teams.
To minimize the need for additional file copies and re-exports, you can remove Slack access at an agreed-upon date that corresponds with each user's inclusion in the team.
Apps4Rent Can Help Roll Out Microsoft Teams at Your Organization
Microsoft Teams has emerged as an advanced collaboration platform, becoming a workplace necessity for modern enterprises. Most organizations use Teams for collaboration and workflow management in combination with other Microsoft 365/Office 365 tools and applications.
As a Tier-1 Microsoft CSP, Apps4Rent offers Microsoft services deployment and migration services. Our Microsoft certified experts use certain third-party tools that simplify Slack to Teams/ Microsoft 365 migration, and provide 24/7 assistance via phone, chat, and email to help you select and implement the Microsoft 365/Office 365 plan most beneficial for your organization. Get in touch with us today.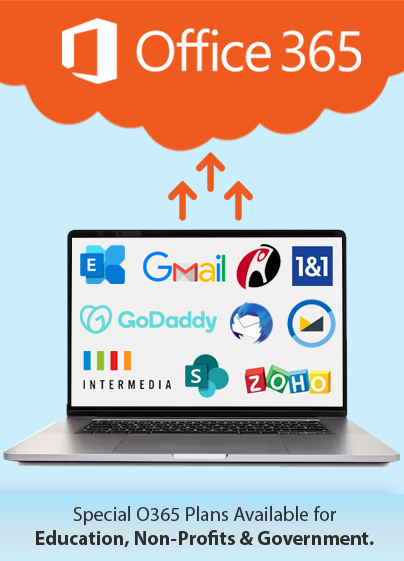 Get RISK-FREE migration
to Microsoft Teams