SquirrelMail, a free and open-source webmail application often bundled with cPanel, provides users a straightforward web-based platform for sending, receiving, and organizing email messages. This PHP-based software operates through standard Internet email protocols such as POP3, IMAP, and SMTP, offering a user-friendly interface accessible from any web browser without requiring specialized software. In contrast, Microsoft's Office 365, a cloud-based suite, delivers a broad range of productivity applications and services. These tools encompass email and document management, spreadsheet creation, calendar scheduling, cloud storage, and other business applications. Office 365's flexibility and efficiency make it a popular choice for individuals and businesses.
Why Is There a Need to Migrate SquirrelMail Emails to Office 365?
Efficiently Migrate Multiple Emails: The tool streamlines the migration process by transferring numerous emails from SquirrelMail to Office 365 in a single go, reducing time and effort.
Seamless Attachment Transfer: As a reliable migration tool, it supports the transfer of email messages along with all their attachments, ensuring no data is left behind.
User-Friendly and Secure: This software offers a risk-free experience, ensuring 100% accurate results. Its intuitive user interface caters to technical and non-technical users, simplifying migration.
Preservation of Email Properties: When migrating emails from SquirrelMail to an Office 365 user account, this tool maintains all email properties, ensuring data consistency.
No File Size Limitations: Users face no restrictions when utilizing this tool. It excels in migrating unlimited emails from SquirrelMail to Microsoft Office 365 without compromising data integrity.
Folder Structure Integrity: This tool is an effective solution that meticulously preserves the folder hierarchy throughout the SquirrelMail to Office 365 migration, ensuring that your organizational structure remains intact.
Popular Migration Methods for SquirrelMail to Office 365
If you're looking to transition from SquirrelMail to Office 365, you have a couple of methods at your disposal. Your choice depends on factors like the size of your data and your preference for manual or professional solutions. Let's explore these two methods and introduce you to a reliable migration tool.
Method 1: Manual Migration
The manual migration method involves transferring your mailbox from SquirrelMail to Office 365 without the use of third-party software. This approach can be cost-effective but might prove time-consuming and intricate, especially if you have substantial data to migrate. Here are the steps involved:
The first step is to export your SquirrelMail mailbox data.
Once done, you need to import your SquirrelMail emails into Office 365.
Install and Run Maildir Converter Software to facilitate the migration.
Method 2: Professional or Direct Migration
If you prefer a more straightforward and less time-consuming approach, then Apps4Rent can assist you. Our professional expertise and techniques help easily migrate single or bulk SquirrelMail email messages to Office 365 accounts. Here's a step-by-step guide to doing a direct migration
Download and Launch the SquirrelMail to Office 365 Migration Tool.
Utilize the "Import CSV" option to browse a file containing your SquirrelMail login details.
Choose the folders you wish to migrate and Office 365 as the destination.
Enter your Office 365 credentials to establish a connection.
Migrate Your Mailboxes successfully from SquirrelMail to Office 365.
What Are the Essential Prerequisites for SquirrelMail to Office 365 Migration?
To migrate your SquirrelMail emails to Office 365, you'll need a few essential prerequisites:
Third-Party Migration Tool: Install a trusted third-party application, as outlined in the previous sections. This software will facilitate the smooth transfer of your SquirrelMail data to Office 365.
Email Credentials: Gather the necessary login credentials for your SquirrelMail and Office 365 user accounts. You'll need each account's email address and password to initiate the migration.
With these prerequisites, you can seamlessly migrate your SquirrelMail mailboxes to Office 365. It's a straightforward process that's made more efficient with the right migration tool.
Mastering the Migration of SquirrelMail to Office 365
Step 1: Download and Installation
Download the Windows-based migration tool compatible with your version of Windows.
Follow the installation instructions to set up the tool.
Step 2: Source and Destination Selection
After installation, the tool will present source and destination account options.
Choose "IMAP" as the source account and "Office 365 or Microsoft 365" as the destination account.
Step 3: Email and Date Filtering
Select the checkboxes containing the SquirrelMail emails you wish to transfer, including attachments.
Select the "Date Filter" button to selectively migrate SquirrelMail to Office 365, specifying the date range.
Step 4: IMAP Server and Account Validation
Choose "Other" as the IMAP server option.
Provide your SquirrelMail account credentials for validation.
Step 5: Destination Account Setup
Choose "Office 365 / Microsoft 365" as the destination.
Enter the required credentials to validate the Office 365 account.
Step 6: Start the Migration
Select the "Start Migration" button to initiate the bulk transfer of SquirrelMail emails to your Office 365 account.
Why Apps4Rent Is the Ideal Choice for Your Migration Process?
When migrating your data from SquirrelMail to Office 365, you need an efficient and reliable solution. The process can be complex, particularly if you have substantial data to transfer.
As a Microsoft Solutions Partner, Apps4Rent offers a holistic approach to Office 365 email migrations. Their expertise and experience ensure a seamless transition without data loss or disruptions. By choosing Apps4Rent, you gain a reliable partner in your journey toward enhanced productivity and a more secure email management environment with Office 365. Make your migration confident, knowing that your data is in capable hands.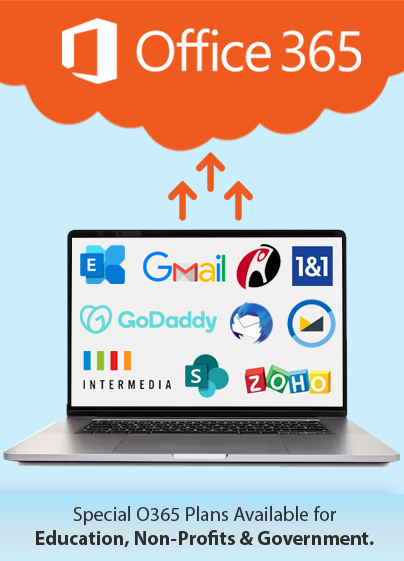 Get FREE migration from
SquirrelMail to Office 365