Verizon shut its email service in 2017 when it purchased Yahoo! and AOL and merged them into a subsidiary named Oath Inc. Verizon had given users the option of migrating their Verizon.net email, calendar, and address book content to AOL/ Yahoo Mail or other third-party email service providers. Many users who opted in to use AOL and Yahoo Mail continue to retain their Verizon.net email. However, many users have faced issues with the email service after its retirement and are looking for alternate solutions. In this article, let us explore how to migrate Verizon.net email to Office 365/ Microsoft 365.
What Are the Advantages of Migrating From Verizon.net Email to Office 365?
Migrating from Verizon.net to Office 365 helps users take advantage of the capabilities of the cloud-native productivity suite. Here are some of the advantages of migrating from Verizon.net to Office 365/ Microsoft 365.
Microsoft 365/ Office 365 provides additional features and services, such as Office Online and Microsoft Teams, and is a productivity suite, rather than a standalone email service.
It is a highly available solution that is protected by Microsoft's service level agreement (SLA) and enterprise-grade security.
Emails can be accessed on any device, and users do not have to re-configure Outlook or other applications for accessing Office 365 email.
Office 365 is a managed service, and users enjoy much better support, security, and frequent updates, as compared to Verizon.net email, which is no longer supported by Verizon itself.
There is no need to backup emails, manage server settings, or perform other maintenance tasks, as Exchange Online is managed by Microsoft.
How to Migrate Verizon.net Mailboxes to Office 365?
Users with Verizon.net mailboxes are using AOL/Yahoo services. Migrating from Verizon.net to Office 365 involves changing the servers from either of the services to Office 365. Here is the process involved in migrating from Verizon.net to Office 365.
Install Outlook on a desktop PC and add the Verizon.net email with Yahoo or AOL to it.
This can be done by updating the Account Settings, Account Name, Server Settings, and Profile under Account Information in the File menu of Outlook.
Export emails, calendars, and contacts from Verizon.net mailboxes to the local computer as PST files from the Import & Export option in the File menu in Outlook.
Add the new Office 365/ Microsoft 365 account details to Outlook after purchasing the appropriate licenses.
Import the locally stored PST files into the Exchange Online mailboxes in Office 365.
While the above method works well from migrating individual Verizon.net mailboxes to Office 365, it is not effective for bulk migrations. Those migrations have to be performed using the Microsoft 365 Admin Center and third-party tools in some cases.
Apps4Rent Can Help with Verizon.net to Office 365 Migration
While some of the Verizon.net users have migrated to AOL/Yahoo or other third-party services, others have opted for Microsoft 365 for Business that Verizon offers along with its other products. In either case, it is better to opt for a direct Microsoft tenant, as users get full control of their accounts. Additionally, education and non-profit institutions can benefit from deep discounts.
As a Tier 1 Microsoft CSP, Apps4Rent has helped thousands of businesses migrate from different email services, such as Yahoo, AOL, Gmail, and other services to Office 365/ Microsoft 365. Reach out to our Office 365 migration experts via phone, chat, and email for assistance.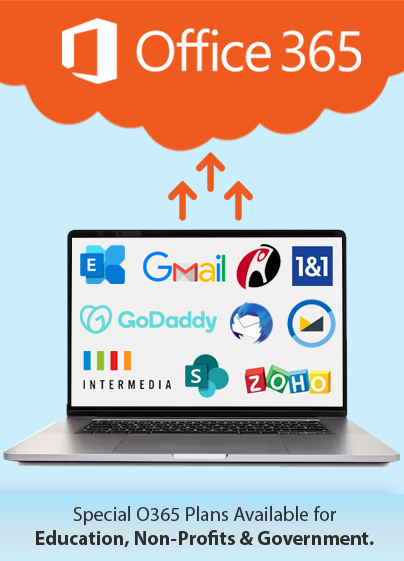 Get FREE migration from Verizon.net to Office 365