The recent HAFNIUM exploits and the Solorigate incident demonstrated how sophisticated attacks can leave enterprises and even governments vulnerable to breaches. These attackers have swiftly and stealthily moved across domain boundaries and exploited on-premises servers, cloud applications, endpoints, user identities, and data illegally, often without resistance. As organizations migrate their workloads to the cloud, it is becoming increasingly important to protect these assets from cloud attack vectors.
One of the most effective methods to prevent malicious actors from establishing a foothold and moving laterally across platforms is to reduce the surface area for potential attacks. In this article, let us explore how integrating Microsoft Cloud App Security and Microsoft 365 Defender can protect cloud assets.
What Is Microsoft Cloud App Security?
Microsoft Cloud App Security (MCAS) is a Cloud Access Security Broker (CASB) that helps in combating cybersecurity threats and provides visibility and control over data travel apart from sophisticated analytics. Organizations can enforce enterprise security policies to support access to cloud resources without compromising security. With Microsoft Cloud App Security, enterprise IT admins can monitor user activities for anomalous behaviors, control access to cloud resources, classify and prevent sensitive information leaks, protect against malicious actors, and assess the compliance of cloud services.
Microsoft Cloud App Security combats cybersecurity threats by integrating with several other Microsoft Security Solutions to identify compromises almost in real-time. It uses machine learning and user and entity behavioral analytics to create a baseline of the normal end-user activity called a UEBA baseline for exposing unusual behavior. For example, if a user is downloading unusual amounts of data with an unmanaged device at an anonymous IP address, the security team is alerted through policies and automated workflows. Eventually, data loss prevention policies are triggered to block the user's downloads, revoke access, or terminate the session helping the organization act fast and stop the threat.
How Does Integrating Microsoft Cloud App Security with Microsoft 365 Defender Prevent Attacks?
Microsoft found that more than half of the cloud services used by end-users are unmanaged and unmonitored by IT. Not only does this make workloads in the cloud the most vulnerable in a typical organization, but also, such attacks have little signal outside the cloud, making it difficult to protect cloud assets.
As an extended detection and response (XDR) solution, Microsoft 365 Defender has a unique cross-product layer that consolidates the capabilities of individual suite components. Here are some of the ways in which the deployment can protect cloud assets.
Detects attacks and coordinates defense across the suite through signal sharing and automatic actions.
Narrates the complete story by joining data from different alerts, events, and impacted assets to an incident.
Automates response by triggering self-healing for impact assets through automatic actions.
Enables security teams to perform detailed and effective threat hunting across multiple domains.
By integrating Microsoft Defender with Microsoft Cloud App Security, organizations can perform a rich and deep investigation in response to sophisticated attacks that could span across several domains. For example, if MCAS detects a suspicious inbox forwarding rule in a mailbox, it can trigger an alert that could be a part of an incident happening across domains. This signal will appear on the Microsoft Defender Advanced Hunting page. Information such as the impacted mailboxes and the time of alert would help admins and end-users take prompt actions.
Apps4Rent Can Help with Cloud Security
Integrating Microsoft Cloud App Security with Microsoft 365 Defender will help enterprises save time, strengthen security and quickly resolve incidents in their environment. Admins can identify the apps being used within the organization, assess their potential risk and enable continuous monitoring to take immediate action to block suspicious activities.
As a Tier 1 Microsoft CSP, Apps4Rent provides managed services to help organizations implement and customize Microsoft cloud solutions, including Office 365/ Microsoft 365, Dynamics 365, and Azure. Call, chat, or email our Microsoft certified consultants for assistance.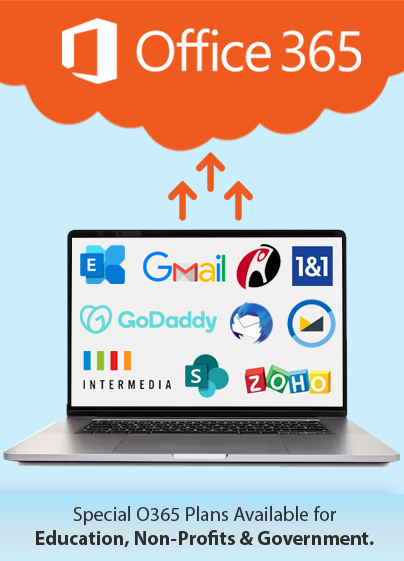 Get FREE migration to
Office 365