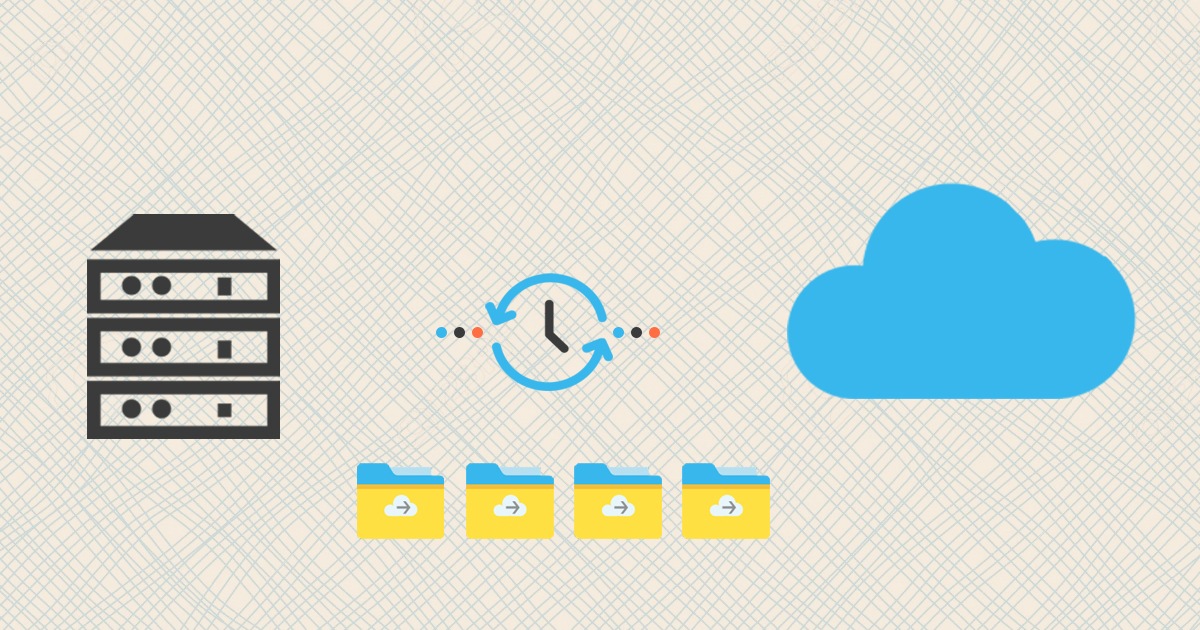 Most companies have the mindset that 'migrations are complex' and fear that migrations would cause drastic changes. They do not want to rock a smooth sailing ship. Though their fears related to migration can be justified, they do know that cloud migration is a necessity these days.
If your company is like most businesses out there, it will probably have a stack of equipment in a server room running some version of Microsoft Exchange Server managed by a few IT professionals. This scenario may or may not be applicable to you, but what if it is and we tell you that you can get all the current benefits for a fraction of the cost?
Yes, it is possible with cloud technology. Cloud technology allows you to both access and renders services over the internet such as hosting, storage, computing resources, platforms, and more; therefore, this eliminates the need for physical hardware. For instance, in place of your on-premises email servers, you can subscribe to a cloud solutions provider who could provide you with hosted Exchange services. This means that you would continue to enjoy all the current benefits of hosting your email on-premises while paying nothing more than a small monthly fee per user. For this price, you would also get an array of benefits such as steady server uptime, protection against malicious agents, access to the latest versions of the applications, and more.
Hybrid migrations – Middle path between on-premise and cloud
However, for this, one would need to migrate their email system from on-premises to the cloud. For example, if you are currently running Microsoft Exchange Server on your on-premises infrastructure, you can move it to the cloud by performing an Office 365 migration (assuming you are moving to the Office 365 cloud). Most migrations are from in-house, physical servers to their cloud-based counterparts. However, what if you don't want to decommission your on-premises infrastructure completely? What if you simply cannot?
There's an answer for that: hybrid migrations. If you would like to know when you should consider a hybrid migration (and when you shouldn't), read on. Do note that for the context of this article, we have assumed that a hybrid cloud migration refers to an Office 365 migration from on-premises Microsoft while keeping the latter running as usual.
What is Hybrid Migration?
A hybrid migration creates a hybrid cloud Exchange environment wherein both your Office 365 as well as on-premises servers can coexist. In layman's language, it is the process of moving your mailboxes, calendar dates, tasks, contacts, and emails to Office 365 while connecting your Active Directory (AD) to Office 365.
What does this mean? Simple. Whenever you perform a standard migration from Exchange Server to Office 365 (which makes it an O365 migration), all your information from Exchange Server is moved over to the cloud through a migration endpoint. In such cases, the on-premises servers can be decommissioned. However, not in this case. Because your Active Directory (AD) items are still on the on-premises server which has been joint with the Office 365 cloud, you can't decommission either.
Does it sound complicated? If yes, that is because it is. However, there are cases when you may literally have no other option.
When to Choose a Hybrid Migration?
To get a better idea of whether you need a hybrid server configuration or not, answer the following questions:
Do some of your mailboxes need to be on the physical server due to legal and compliance reasons?
Do you need to scale up your system capacity? If yes, would it be too expensive to increase your on-premises server capacity?
Are you sure you want to maintain both on-premises and cloud servers running parallelly forever?
If you answered 'yes' any of those questions, then a hybrid migration is suitable for you.
When to NOT Choose a Hybrid Migration?
If at any point before the hybrid migration you decide to go with a cloud-based server or a physical server only, do that instead and do NOT go with a hybrid migration. Hybrid migration is more of a necessity as opposed to a choice because not all companies can decommission their physical servers presumably due to different reasons. However, if no such restriction applies for you, you most likely would NOT need a hybrid cloud environment.
Additionally, hybrid environments are much harder to manage compared to their server-based and cloud-based counterparts. Troubleshooting in general in a hybrid cloud Exchange environment can be more complicated because of the dual nature of those configurations. A hybrid cloud environment needs extension coordination skills to ensure that the records on both servers are always updated; in case of discrepancies, your productivity and collaboration are likely to be directly affected.
If you are unsure of full migration, you can move bits and pieces of your infrastructure first. Unless you are certain to opt for full migration, try hybrid migration until you're ready.
Need More Help on Hybrid Migration?
We hope that this article helped you understand the suitability of a hybrid migration for your business. If you have more questions, you can always approach our experts! We at Apps4Rent have been offering Office 365 migration services for longer than a decade. So, whether you are looking to migrate mailboxes or simply need further assistance deciding on the type of migration, get in touch with us and we will help you!