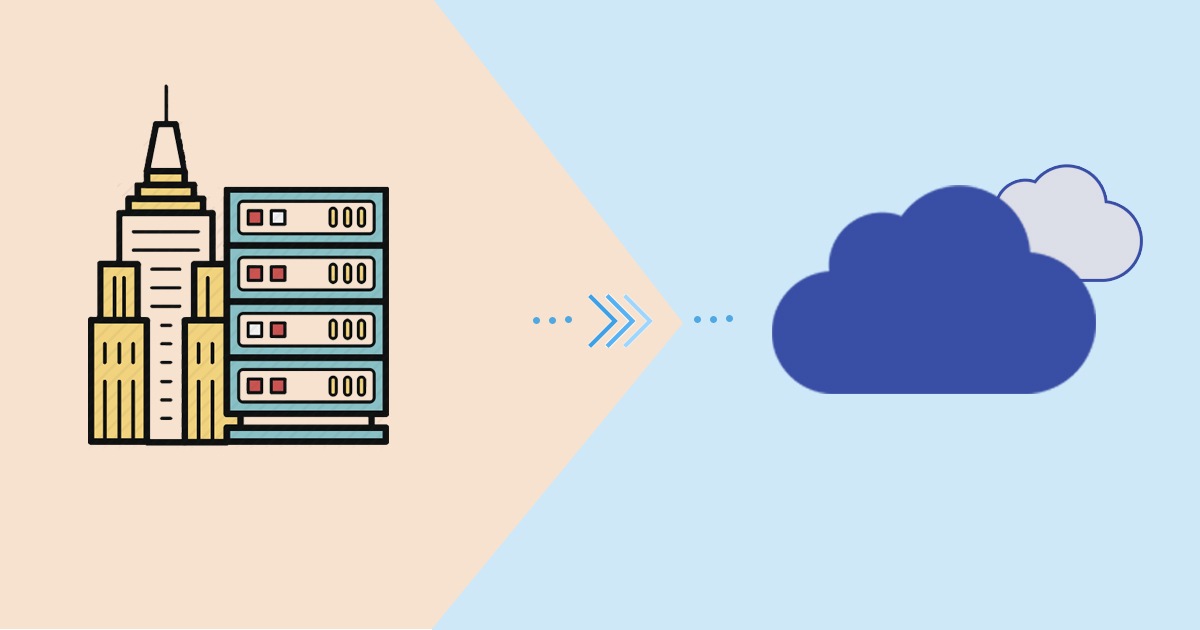 If you own a company, you must be familiar with the hassles of managing IT infrastructure. IT resources such as server blades, storage drives, and networking devices not only cost a fortune, but they also require skilled professionals to maintain them and ensure that they are always up and running.
Aside from being a giant expense for smaller businesses, IT infrastructure management is also a tremendous responsibility. With on-premises infrastructure, only you are responsible for ensuring the safety, reliability, stability, and accessibility of your data.
At some point, businesses had no option other than to purchase and deploy their own infrastructure which costed them enormously in terms of both money and time. However, thanks to the advent and rapid advancement of cloud technology, companies now have a choice of outsourcing their infrastructure needs.
If your company still runs on physical IT infrastructure, here are 5 gripping reasons for you to consider shifting to using infrastructure-as-a-service (IaaS) today!
Read More: Types of of Cloud Technologies
Scalability

All businesses see periods of increased and decreased economic activity. When the demand for your services is more, you need more resource inputs to satisfy customer demand; however, when the demand is low, your business must scale down to cut expenses wherever possible. Such an arrangement is impossible for companies that rely on physical infrastructure. If a business acquires more server equipment like storage drives and networking devices when their business is booming, the same infrastructure becomes redundant when they experience lower business activity. Additionally, old server equipment may not have a good resell value or they might be sellable all; therefore, such hassles can add to the woes of any business owner trying to scale their company. When you migrate to infrastructure-as-a-service (IaaS), you don't need to worry about this at all, because you can scale your infrastructure capacity up or down at a moment's notice by contacting your migration service provider.

Cost-Effectiveness

When your business starts using infrastructure-as-a-service (IaaS) instead of deploying on-premises infrastructure, it cuts off a chunk of expenses associated with the acquisition, updating, and maintenance of physical infrastructure. Infrastructure-as-a-service (IaaS) is considerably more cost-effective because you only need to pay a monthly fee that depends on the number of resources you consume. Additionally, IaaS eliminates the inefficiencies associated with the acquisition and deploying on-premises hardware; if you were to choose on-premises infrastructure, you would certainly face some delays during the whole process of buying and installing the equipment. However, switch to IaaS and you will eliminate such downtime from your processes. Additionally, should you require any other services like a platform-as-a-service (PaaS) or a software-as-a-service (SaaS), your cloud solutions provider (CSP) would certainly be happy to offer the same.

Note: When comparing IaaS vs PaaS, bear in mind that the former refers to the IT resources which serve as the foundation for all IT-related activities and processes of a business while the latter serves as the medium or platform built on the foundation (IaaS) and helps you to build applications which run on them.

Convenience

As a business, your top priority should be to acquire more customers and retain existing ones. To ensure that you can direct your resources to client acquisition and retention, you need to channel your efforts. This is where infrastructure-as-a-service (IaaS) comes across as a handy option. When you outsource your infrastructure requirements, not only do you save a significant amount of money, but you also free yourself from the hassles and headaches of maintaining expensive server hardware. For instance, if you plan to move your office from one location to another, you can do so easily without having to worry about some of the server equipment getting lost or damaged in transit.

Accessibility

If you use physical infrastructure, you would need to be present at the office to use the IT resources. If your business is into cinematography and video editing, this location-based limitation could severely handicap the overall ability of your business as working remotely would be quite difficult. However, with infrastructure-as-a-service (IaaS), you can hire employees to work remotely regardless of where they may be located. This is because IaaS allows remote accessibility of IT resources which opens new possibilities for your company.

Reliability

Physical infrastructure may cause severe downtime and tremendous losses for a business if they malfunction. When you shift to infrastructure-as-a-service (IaaS), this possibility is eliminated. This is because contrary to on-premises infrastructure, cloud-based infrastructure or IaaS works on the principle of resource sharing meaning that it works across multiple servers and even multiple data centers. With an IaaS migration, you can rest assured that even if the server hardware malfunctions or even if the data center faces some problem, your IT resources will nevertheless be available for use, and your business will remain unaffected. Additionally, if you ever have any queries regarding any aspect of your infrastructure or even IT in general, your migration service provider will always be happy to clarify the same. With physical infrastructure, you are on your own as a business, but with infrastructure-as-a-service (IaaS), help is just a call away.

To put it together, IaaS offers all the functionality and benefits of on-premises infrastructure for a fraction of the total costs associated with buying, installing, updating, and maintaining them. If you want to reduce your company's IT-related costs significantly, access your IT resources from any location, avail industry-grade security, and reliability, and finally, have an IT infrastructure that scales exactly as per your business requirements, then cloud-based infrastructure is the best choice for you.
If you need any help in migrating your on-premises infrastructure to IaaS, contact our migration experts now!