Arvixe is a US-based web hosting company, which has served tens of thousands of businesses with its web hosting solutions. With its BusinessClass plans, it provides email services that come with various features such as Autoresponders, Forwarders, Email Groups, Email lists, and Catch-All email addresses While these features may seem to be extra, with the increase in complexity of businesses, users realize that they need more additional features and services to cope with the business requirements. Hence, users tend to migrate to full productivity suites like Office 365. In this article, we will focus on migrating emails from Arvixe to Office 365.
Why Migrate from Arvixe to Office 365?
Here are some of the reasons for migrating from Arvixe to Office 365.
With Office 365 subscription, users can get access to Microsoft-managed cloud-connected features including Word, Excel, and PowerPoint online, as well as additional services like Teams, SharePoint, OneDrive for Business, and many more.
As Arvixe servers are located only in the US, users may face high trafficking issues, whereas Microsoft 365/ Office 365 servers are available all over the world, which mitigates any high trafficking issues, and downtime issues and increases reliability.
Office 365 comes with loads of AI and machine learning features such as Scheduler, Email reader, Email translator, QuickStarter, and MyAnalytics.
Microsoft 365/ Office 365 provides a consistent user-friendly interface across all devices and platforms, which may not be the case for other hosting providers like Arvixe.
Steps for Migrating from Arvixe to Office 365/ Microsoft 365
Emails can be migrated from Arvixe to Office 365 by following the given procedure.
Create user accounts in Microsoft 365/ Office 365 and assign them licenses.
Add the current Arvixe domain to Microsoft 365/ Office 365.
Using the mailbox admin credentials, create a migration file in Excel containing a list of user mailboxes that are to be migrated.
Use the Arvixe server details to create an endpoint in the Exchange admin center, create migration batches, and initiate the migration.
To ensure the Arvixe to Microsoft 365/ Office 365 migration was successful, users can reset their Office 365 passwords, establish their time zones, and verify whether they can send and receive emails.
Change the DNS records to route emails to Arvixe mailboxes to Microsoft 365/ Office 365.
Once emails are routed to Microsoft 365/ Office 365 mailboxes, stop the synchronization between the mailboxes.
Finally, delete the migration batches from the Exchange admin center.
Apps4Rent Can Help with Arvixe to Office 365 Migration
Arvixe is a good option for small and medium-sized businesses, but its features are insufficient for large-sized businesses. With Office 365, users can enjoy much better tools and can customize its services to meet their ever-changing business needs.
As a Microsoft Solutions Partner, Apps4Rent has assisted tens of thousands of businesses to migrate from various email hosting providers to Office 365 and can help you to migrate from Arvixe to Office 365 without any complications. Reach out to our Microsoft-certified Office 365 email migration experts who are available 24/7 via phone, chat, and email for assistance.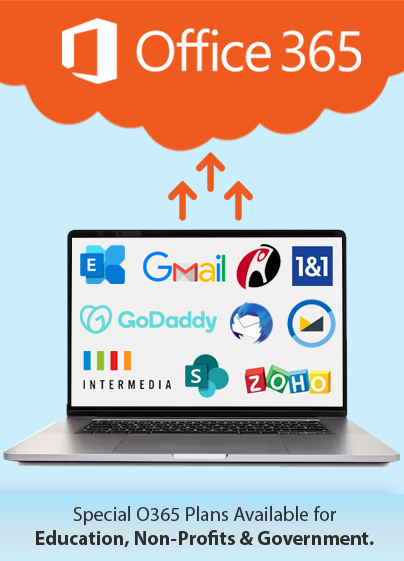 Get FREE migration from Arvixe to Office 365