Greatmail is one of the leading US-based email hosting companies, which provides affordable email cloud hosting services suitable for small and medium-sized businesses. Its email services offer spam, virus, and malware protection and enable users to synchronize calendars and contacts on desktops, mobile, and webmail. It also provides cross-platform support for Windows, Apple, and Linux mail clients including Outlook, Apple Mail, Thunderbird, and mobile devices. In addition, it offers an Exchange hosting plan, which comes with Exchange 2016, and a Hybrid Exchange plan. Although Greatmail offers several features, the evolution of cloud-based email systems has vastly outnumbered its capabilities. In this article, we will focus on migrating emails and other files from Greatmail to Office 365.
Why Migrate from Greatmail to Office 365?
Here are some reasons to migrate from Greatmail to Office 365.
Unlike Greatmail, which is a standalone email hosting solution, Microsoft 365/ Office 365 provides access to Microsoft-managed cloud-connected features and services such as Word, Excel, PowerPoint Online, Teams, SharePoint, OneDrive, etc.
As compared to the basic search capabilities in Greatmail, Office 365 offers powerful search features that can help discover content quickly in chats, emails, and files.
In addition to spam and virus protection, Office 365 provides end-to-end encryption and includes Microsoft Defender, which provides additional security features such as Attack Surface Reduction Rules (ASR), Controlled Folder Access (CFA), and many more that can protect emails and documents from ransomware attacks, malware attacks, SQL injection, email phishing and many more.
Since Outlook is available on all popular operating systems, Office 365 emails can be accessed from any device.
Steps for Migrating Emails from Greatmail to Office 365/ Microsoft 365
Follow the given procedure to migrate emails from Greatmail to Office 365 by using the IMAP method.
Create Microsoft 365/ Office 365 accounts for the users who are to be migrated from Greatmail.
Assign Microsoft 365/ Office 365 licenses to them.
Next, add the domain to which the current Greatmail mailboxes are linked, in the admin center.
Configure the Greatmail email service on Outlook and extract the server details from the IMAP settings.
Create a CSV file with a list of the usernames and passwords for the hosted Greatmail emails, then enter the credentials in the Microsoft 365 admin center.
Create an endpoint in the Exchange admin center to connect Office 365 server with the Greatmail IMAP server.
Create migration batches and start the migration.
Change the DNS records to re-route emails to Office 365 mailboxes.
Delete the migration batches from the Exchange admin center once the emails have been forwarded to Office 365.
Apps4Rent Can Help with Greatmail to Office 365 Migration
While the IMAP method can help users to migrate emails from Greatmail to Office 365, additional tools are required to migrate other files such as calendars and contacts.
As a Microsoft Solutions Partner, Apps4Rent uses innovative tools and best practices to migrate emails and other content from email hosting providers like Greatmail to Office 365 without any data loss. Contact our Microsoft-certified Office 365 email migration experts available 24/7 on the phone, chat, and email support for assistance.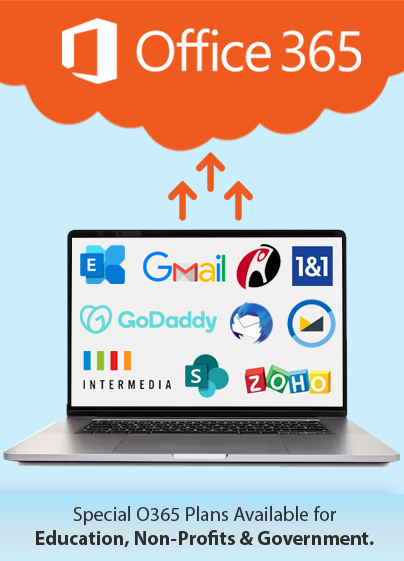 Get FREE migration from Greatmail to Office 365