ASmallOrange is a US-based web hosting company, which offers email hosting services along with its web hosting plans. Its email service comes with various features including mailing list creation, email forwarding, auto-responders, filtering, and alias capabilities. It also offers cPanel, which provides flexibility and easy management of emails by providing the option of editing the emails as well as its interface. Despite appearing to be inexpensive and packed with features, ASmallOrange will probably not be able to compete with the industry-leading Microsoft Office 365 productivity suite. In this article, we will discuss how to migrate from ASmallOrange to Office 365.
What Are the Advantages of Migrating from ASmallOrange to Office 365?
Users can enjoy loads of additional tools and services after migrating from ASmallOrange to Office 365, in addition to other advantages such as:
Office 365/ Microsoft 365 is an integrated productivity suite with additional applications such as Excel, Word, PowerPoint, and services such as Teams, Yammer, OneDrive, etc. that work seamlessly with each other to simplify collaboration.
Office 365 subscription includes SharePoint, which allows users to store, organize, share, and access files and has capabilities such as permissions, version controlling, and document check-in and check-out features.
Although the Microsoft 365/ Office 365 service is configurable, users do not need to worry about technical issues like server settings, patches, and security updates.
In addition to spam and antivirus protection, Office 365/ Microsoft 365 offers additional security, access, and compliance features, such as built-in data loss prevention (DLP), deep content analysis, and policy-based access control and safeguard your accounts from cyberattacks like ransomware, email phishing, malware, SQL injection, password spray attacks and many more.
Steps for Migrating Emails from ASmallOrange to Office 365
Follow the given steps to migrate from ASmallOrange to Office 365 using the IMAP method.
Purchase Office 365/ Microsoft 365 subscription and assign licenses to users who are to be migrated from ASmallOrange to Office 365.
Add the ASmallOrange domain to Microsoft 365/ Office 365.
Export the list of usernames, passwords, and email addresses to a CSV file, and create migration batches using the ASmallOrange server details.
Initiate the migration from the Exchange admin center.
Once the migration is completed, change the DNS records to point ASmallOrange emails to Office 365/ Microsoft 365 mailboxes.
Test the mail flow by sending a new email to the newly created accounts.
Finally, delete the migration batches from the Exchange admin center.
Apps4Rent Can Help with ASmallOrange to Office 365 Migration
ASmallOrange to Office 365 migration ensures that users get the maximum value for their money with a full business productivity suite. However, IMAP migration is a complex process, which can be simplified by using tested tools and methods.
As a Microsoft Solutions Partner, Apps4Rent can assist businesses in choosing appropriate Microsoft 365/ Office 365 plans and can help to perform a seamless migration from other email hosting providers, such as ASmallOrange, to Office 365. Contact our Microsoft 365/ Office 365 email migration experts, available 24/7 via phone, chat, and email for assistance.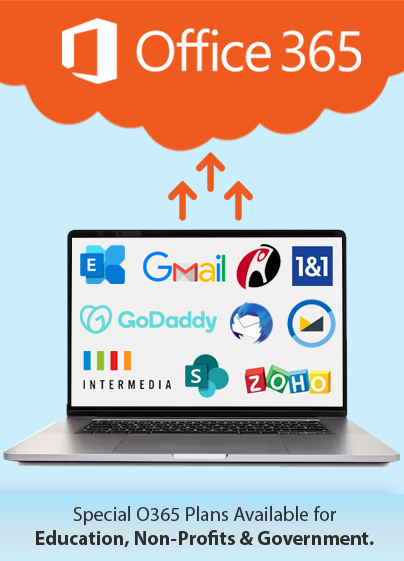 Get FREE migration from
ASmallOrange to Office 365