Hover is a US-based company, which provides email hosting and domain services. Its email service comes with built-in anti-virus and spam protection, vacation autoresponder, and mail forwarding. It also enables users to access their emails from webmail as well as from any email application. However, the features offered by Hover may not be sufficient to cope with the changing business requirements. Hence, users tend to migrate to full productivity suites like Office 365 for better functionality. In this article, we will focus on migrating emails from Hover to Office 365.
Why Migrate from Hover to Office 365?
Here are some of the reasons for migrating from Hover to Office 365.
Along with email services, Microsoft 365/ Office 365 comes with Microsoft-managed cloud-connected features such as Word, Excel, and PowerPoint online, as well as additional services and collaboration tools including Teams, SharePoint, OneDrive for Business, and Yammer.
Microsoft 365/ Office 365 offers advanced security and compliance features, such as built-in data loss prevention (DLP), policy-based access control, deep content analysis, and account security measures that are used to protect crucial data from cyberattacks including ransomware, SQL injection, malware, and email phishing.
Microsoft offers a minimum of 50GB of mail storage on all of its plans and offers OneDrive, which comes with cloud storage of 1TB and can be increased further depending on the licensing plan.
Microsoft 365/ Office 365 allows businesses to have full control over their Microsoft 365 tenant and to customize the solution based on their changing requirements.
Steps for Migrating Emails from Hover to Office 365/ Microsoft 365
Here are the instructions for migrating from Hover to Office 365 using the IMAP method.
First, you need to create user accounts in Microsoft 365/ Office 365 and assign them licenses.
Next, add the domain to which the current Hover mailboxes are linked, in the admin center.
Configure the Hover email service on Outlook and extract the server details from the IMAP settings.
Create a CSV file with a list of the usernames and passwords for the Hover emails and enter these credentials in the Microsoft 365 admin center.
Next, connect the Office 365 server with the Hover IMAP server by creating an endpoint in the Exchange admin center.
Create migration batches and start the migration process.
Re-route emails to Office 365 mailboxes by modifying the DNS records.
Once the emails have been forwarded to Office 365, delete the migration batches from the Exchange admin center.
Apps4Rent Can Help with Hover to Office 365 Migration
Microsoft 365/ Office 365 productivity suite allows multiple users to access the same data through their organization's centralized cloud environment. However, the migration process can be time-consuming depending on the number of emails that need to be migrated from Hover to Office 365.
As a Microsoft Solutions Partner, Apps4Rent can provide ideal Microsoft 365/ Office 365 licenses and can help you in migrating from Hover to Office 365 seamlessly at no extra cost. Reach out to our Microsoft-certified Office 365 email migration experts who are available 24/7 via phone, chat, and email for assistance.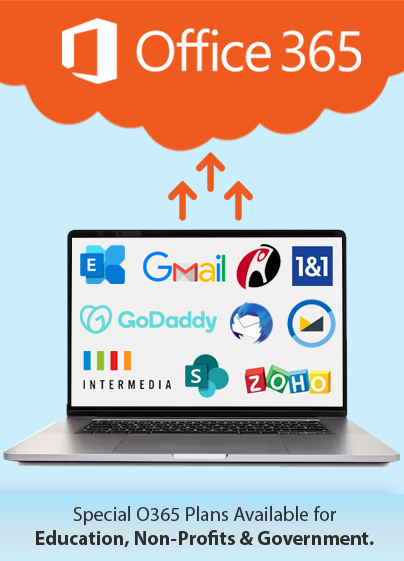 Get FREE migration from
Hover to Office 365