HostRound is a US-based company founded in 2016, which offers email services with its web hosting plans. Its email services come with unlimited email accounts, and malware protection, and provides SpamExpert's Outgoing Filter. Using a restoration service, users can restore their emails in case they are deleted or lost. However, as businesses expand, users require additional collaborative tools to fulfill their requirements. Therefore, a lot of users decide to upgrade to a complete productivity suite such as Microsoft 365/ Office 365. In this article, we will discuss how to migrate emails from HostRound to Office 365.
What Are the Benefits of Migrating from HostRound to Office 365?
Compared to the email services provided by HostRound, the Office 365 productivity suite provides several benefits such as:
The Microsoft 365/ Office 365 suite comprises popular tools such as Word, Excel, PowerPoint, Access, and Outlook and includes various collaboration tools and services such as Teams, OneDrive, Yammer, SharePoint, etc.
Office 365 includes OneDrive, which provides at least 1TB of cloud storage, allowing users to store, share, and access their files anywhere.
Microsoft Office 365 suite also offers a range of security features, which include advanced malware protection, data loss prevention, and encryption capabilities. These features work together to protect your data and ensure that only authorized users can access it.
Exchange Online provides archive mailboxes, public folder mailboxes, shared mailboxes, and other types of mailboxes in addition to 100GB storage in individual mailboxes for some plans.
Office 365 offers Microsoft Teams, which allows users to host meetings, share documents, and collaborate with colleagues in real-time. It can also be integrated with other Microsoft products to boost business productivity.
Steps for Migrating Emails from HostRound to Microsoft Office 365
Following are the steps for migrating emails from HostRound to Office 365:
Create Microsoft 365/ Office 365 user accounts and assign them licenses.
Add the domain to which the current HostRound mailboxes are linked, in the admin center.
Configure your customized HostRound email service on Outlook and extract the server details from the IMAP settings.
Export the list of usernames, passwords, and email addresses to a CSV file and feed the data into Microsoft 365 admin center.
Create endpoints between Office 365 and the HostRound servers to establish a connection.
Create migration batches and initiate the IMAP migration.
Change the DNS records to redirect HostRound emails to Office 365 mailboxes.
Once emails are redirected to Office 365, stop the synchronization process.
Finally, delete the migration batches from the Exchange admin center.
Apps4Rent Can Help with HostRound to Office 365 Migration
While IMAP migration can be used to migrate emails from HostRound to Office 365, it can be a very tedious and time-consuming process, when several mailboxes are to be migrated.
As a Microsoft Solutions Partner, Apps4Rent has performed more than 10,000 email migrations from various email hosting providers to Office 365 and can also help you in migrating emails from HostRound to Office 365. Contact our Microsoft-certified Office 365 email migration experts, available round-the-clock via phone, email, and chat for assistance.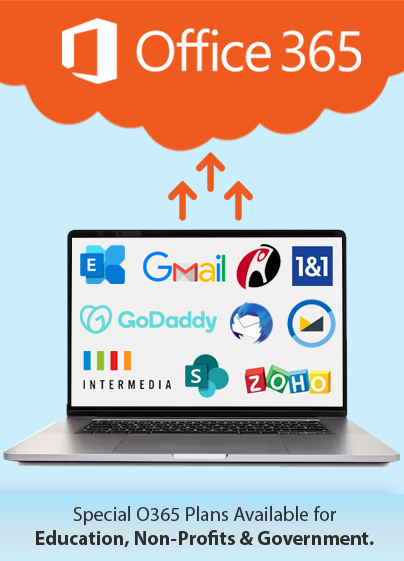 Get FREE migration from
HostRound to Office 365