Email is an essential part of any business, as it allows you to stay connected with your customers and clients. Web Hosting Hub is a US-based company, which provides email hosting services with their web hosting plans. Its email services offer unlimited email addresses, and email forwarding, and come with SPAM Safe Protection. It also enables users to access their email accounts from any device. However, these features are not adequate for modern business requirements, hence users tend to migrate to other email hosting providers in search of additional functionalities. In this article, we will focus on migrating emails from Web Hosting Hub to Office 365.
What Are the Advantages of Migrating from Web Hosting Hub to Office 365?
The following are the advantages of migrating from Web Hosting Hub to Office 365.
Microsoft 365/ Office 365 productivity suite offers Office applications such as Word, Excel, and PowerPoint and provides additional tools and services such as Teams, SharePoint, OneDrive, Planner, etc.
While Web Hosting Hub servers are available only in the US, Microsoft 365/ Office 365 servers are distributed around the world mitigating any downtime issues.
Office 365/ Microsoft 365 services are protected with Microsoft 365 Defender, which offers all-round protection against internal and external attacks like advanced malware, ransomware, and many more.
In addition to email, users can also chat with the participants, create meetings, share files, and keep track of the meeting notes and to-dos using collaboration tools like Yammer and Teams.
Steps for Migrating Emails from Web Hosting Hub to Office 365
Follow the given steps to migrate from Web Hosting Hub to Office 365.
Create user accounts in Microsoft 365/ Office 365 and assign licenses to them.
Prepare the IMAP source email system and get the Web Hosting Hub server details.
Set up admin credentials or get or reset user email passwords.
Create a CSV file that lists the email addresses, usernames, and passwords for the mailboxes you want to migrate to.
Create an endpoint between Web Hosting Hub and Office 365 in the Exchange admin center and create migration batches.
Initiate the migration process.
Change MX record to start routing mails to Office 365.
Once the emails are routed directly to Microsoft 365/ Office 365 mailboxes, you can stop the synchronization between the mailboxes and delete the migration batches from the Exchange admin center.
Apps4Rent Can Help with Web Hosting Hub to Office 365 Migration
Office 365 is highly scalable and can be easily customized to meet the specific needs of any business. Whether a business has a few employees or thousands, Office 365 can be adapted to provide the perfect solution.
As a Microsoft Solutions Partner, Apps4Rent can help businesses migrate from other email hosting providers like Web Hosting Hub to Office 365 without any data loss. Contact our Microsoft-certified Office 365 email migration experts, available 24/7/365 via phone, email, or chat for assistance.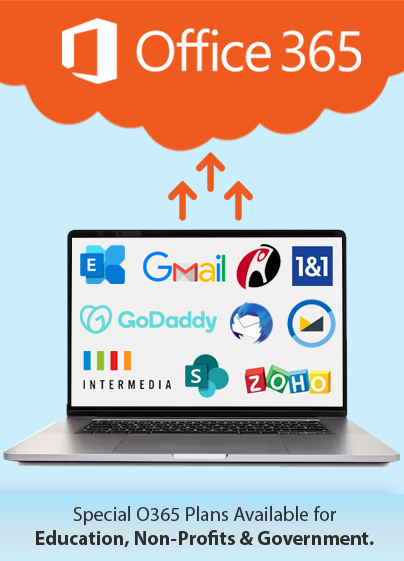 Get FREE migration from
Web Hosting Hub to Office 365