Digital Pacific is an Australian company, which provides email hosting services along with a bunch of other hosting solutions. It offers Google Workspace with its Business Email Hosting services. Users get features like an email address, the ability to make video messages and conduct meetings, and collaboration capabilities with Calendars, Docs, Sheets, Slides, and other tools along with various security tools. Despite offering these many features, users tend to migrate to other email hosting providers due to support and reliability issues. In this article, we will discuss how to migrate from Digital Pacific to Office 365.
What Are the Advantages of Migrating from Digital Pacific to Office 365?
These are the advantages of migrating from Digital Pacific to Office 365.
Office 365/ Microsoft 365 includes Office suite including Excel, Word, and PowerPoint, and provides a wide range of services and tools such as Teams, Planner, SharePoint, Yammer, OneDrive, etc.
Microsoft 365/ Office 365 provides advanced security, access, and compliance features, such as multi-factor authentication, built-in Data Loss Prevention (DLP), Advanced Threat Analysis (ATA), deep content analysis, policy-based access control, and Microsoft Defender that safeguards your accounts from cyberattacks like ransomware, malware, password spray attacks, SQL injection, and email phishing.
Microsoft 365/ Office 365 includes OneDrive for Business, which allows users to store, edit, share, and access their data from anywhere and from any device. It comes with a generous amount of cloud storage of 1 TB and can be increased further depending on the licensing plan.
Users can also take benefit of Microsoft Teams, which can be used to create meetings, chat with the participants, share files, and keep track of the meeting notes and to-dos. It can also be integrated with other Microsoft products to boost business productivity.
Steps for Migrating Emails from Digital Pacific to Microsoft Office 365
Here are the steps for migrating emails from Digital Pacific to Office 365.
Create Microsoft 365/ Office 365 accounts for those users who are to be migrated from Digital Pacific.
Assign them appropriate licenses.
Create the list of users using the admin username and password and add the details to the email address, username, and Password fields in an Excel sheet.
In the Exchange admin center, navigate to Recipients > Migration > More > Migration endpoints and create the migration endpoints.
Initiate the migration process.
Once migration is completed, change the DNS records to route emails from Digital Pacific mailboxes to Microsoft 365/ Office 365.
Once the emails are routed directly to Microsoft 365/ Office 365 mailboxes, you can stop the synchronization between the mailboxes and delete the migration batches from the Exchange admin center.
Apps4Rent Can Help with Digitial Pacific to Office 365 Migration
Overall, there are many reasons why businesses should switch to Office 365. It can help businesses to be more productive, scalable, and secure, which are all crucial factors in today's business world.
As a Microsoft Solutions Partner, Apps4Rent can provide Microsoft 365/ Office 365 licenses and can help in migrating emails and other files from other email hosting providers like Digital Pacific to Office 365 at no additional cost. Contact our Microsoft-certified Office 365 email migration experts, available 24/7/365 via phone, email, or chat for assistance.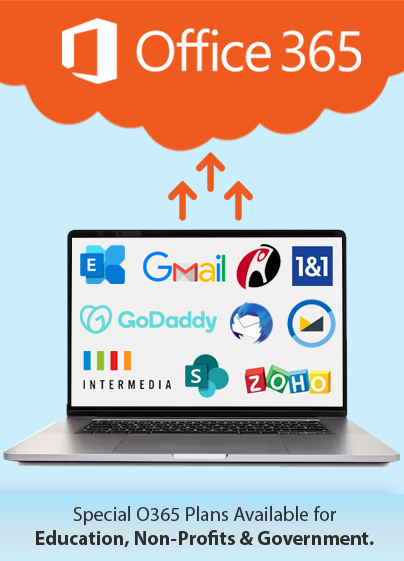 Get FREE migration from
Digital Pacific to Office 365