MediaServe is a US-based company, which offers email hosting services along with other hosting solutions. Its email services come with various features including XMPP Live Chat Server, spam filtering provided by Message Sniffer, video conferencing for up to 8 participants, synchronization of emails, contacts, calendars, and tasks with MacOS and mobile devices, and enables users to integrate with Microsoft Outlook. Despite offering these many features, users tend to migrate to full productivity suites like Office 365 for better functionality and reliability. In this article, we will discuss how to migrate from MediaServe to Office 365.
What Are the Advantages of Migrating from MediaServe to Office 365?
Office 365 productivity suite offers lots of features and advantages such as:
Microsoft 365/ Office 365 comes with various applications such as Word, Excel, and PowerPoint and includes valuable collaborative tools and features such as SharePoint, Calendar, Dynamics 365, Yammer, Stream, Planner, and more that help in increasing business productivity.
Microsoft 365/ Office 365 offers a minimum of 50GB of storage in all its plans. Moreover, OneDrive offers 1TB of cloud storage for storing additional files and large documents.
Users receive automatic updates to ensure they have the latest versions of the software and features.
It includes Microsoft Teams, which is a powerful collaboration platform that can be used to communicate with participants, schedule meetings, share files, and manage to-do lists and meeting notes. Additionally, it can be integrated with Word, Excel, PowerPoint, Microsoft Power Apps, and third-party applications to assist businesses in managing their operations effectively.
Microsoft 365/ Office 365 can be accessed from any device with an internet connection, including desktop computers, laptops, tablets, and smartphones.
Microsoft 365/ Office 365 offers various advanced threat protection features, including anti-phishing, antispam, antimalware protection, Advanced Threat Analysis (ATA), SSL protection, end-to-end encryption, DDoS protection, Data Loss Prevention (DLP), policy-based access control, deep content analysis, and Microsoft Defender.
Steps for Migrating Emails from MediaServe to Office 365
The following are the steps for migrating from MediaServe to Office 365 using the IMAP technique.
Log into your Outlook account.
Assign Microsoft 365/ Office 365 licenses to the users who are to be migrated from MediaServe to Office 365.
Go to File > Add Account and add a MediaServe account.
Next, select "Let me set up my account manually."
Navigate to "Advanced options" and choose "IMAP service."
Generate a list of the usernames and passwords for the MediaServe emails in a CSV file, then enter the data in the Microsoft 365 admin center.
In the Exchange admin center, navigate to Recipients > Migration > More > Migration endpoints, create the migration endpoints, and add the MediaServe IMAP server details.
Create migration batches and initiate the IMAP migration.
Change the DNS records to re-route emails to Microsoft 365/ Office 365 mailboxes.
Finally, go to the Exchange admin center and delete the migration batches.
Apps4Rent Can Help with MediaServe to Office 365 Migration
Migrating to Office 365 can provide businesses with a range of benefits, including increased productivity, improved collaboration, and enhanced security and compliance. However, during the migration process, there is a risk of data loss, particularly if there are connectivity issues or other technical problems.
As a Microsoft Solutions Partner, Apps4Rent can help businesses in migrating emails as well as other files such as calendars, tasks, and contacts from other email hosting providers such as MediaServe to Office 365 without any data loss at no extra cost. Contact our Microsoft-certified Office 365 email migration experts, available 24/7/365 via phone, email, or chat for assistance.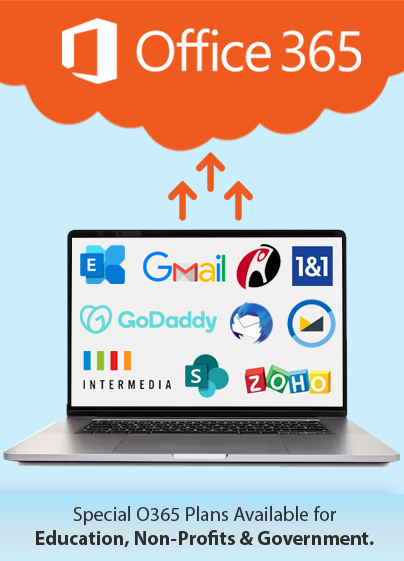 Get FREE migration from
MediaServe to Office 365