BluegrassNet is a US-based company, which provides email services along with numerous other hosting services. Its email services offer various features including anti-spam/ anti-virus capabilities, mail bagging, mail archiving, and a web-based portal. It also provides users to purchase Hosted Exchange plans and access their email using iPhone, Android, or Blackberry. However, users may face limitations when it comes to storage, collaboration tools, security, and accessibility. Hence, users migrate to other email services offering cutting-edge features and additional capabilities such as Office 365. In this article, we will explain how to migrate from BluegrassNet to Office 365.
What Are the Advantages of Migrating from BluegrassNet to Office 365?
Migrating from BluegrassNet to Office 365 allows users to enjoy much more tools, services, and many more advantages including:
In addition to email service, users can take benefit of the Office suite comprising Word, Excel, PowerPoint, and other services such as Teams, SharePoint, and OneDrive that collaborate with various Microsoft services seamlessly to boost productivity.
With Microsoft 365/ Office 365 businesses can have complete control over their tenants and can customize the solution based on their changing requirements.
In addition to spam protection, Microsoft 365/ Office 365 provides advanced security features such as built-in data loss prevention (DLP), Advanced Threat Analysis (ATA), deep content analysis, and policy-based access control that safeguards user accounts from cyberattacks like ransomware, malware, SQL injection, and email phishing.
Microsoft 365/ Office 365 allow users to access their email from any popular device. It can also be accessed from mobile using the Microsoft Outlook app.
Microsoft 365/ Office 365 includes a range of automation tools, such as Power Automate, that allow businesses to streamline their workflows and automate repetitive tasks.
Steps for Migrating Emails from BluegrassNet to Office 365
Follow the steps to migrate emails from BluegrassNet to Office 365 using the IMAP method.
Assign Microsoft 365/ Office 365 licenses to the users who will be migrated from BluegrassNet to Office 365.
In the Exchange admin center, add the BluegrassNet domain and create user profiles.
Create a migration file in Excel with a list of user mailboxes using the mailbox admin credentials and usernames.
Use the BluegrassNet server details such as SMTP and IMAP to create a migration endpoint in the Exchange admin center.
Next, create migration batches and start the migration process.
Once the BluegrassNet migration task is completed, users can check if they can send and receive emails to confirm that the BluegrassNet to Office 365 migration is successful.
Change the DNS records to route emails from BluegrassNet mailboxes to Office 365/ Microsoft 365.
Once the emails are routed directly to Microsoft 365/ Office 365 mailboxes, stop the synchronization between the mailboxes.
Finally, delete the migration batches from the Exchange admin center.
Apps4Rent Can Help with BluegrassNet to Office 365 Migration
Although IMAP migration can be an effective way to transfer email data, it is a tedious and time-consuming process requiring user involvement, such as setting up the email client, configuring the new email accounts, and managing the migration settings.
As a Microsoft Solutions Partner, Apps4Rent has performed more than 10,000 migrations from different email hosting providers to Office 365 without any data loss and downtimes and can also help you to migrate emails from BluegrassNet to Office 365. Reach out to our Microsoft-certified migration experts available 24/7/365 via phone, chat, and email to help you with Microsoft 365 email migrations.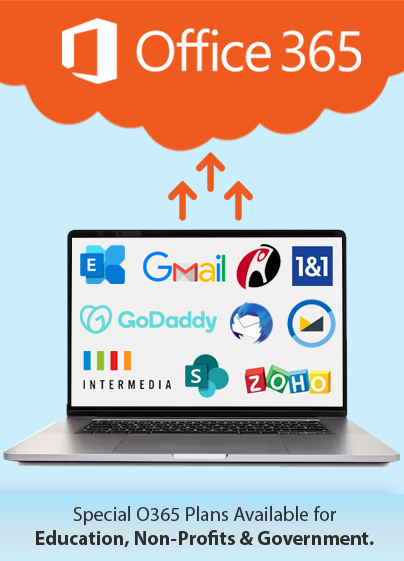 Get FREE migration from
BluegrassNet to Office 365