Imageway is a US-based company, which provides email hosting along with numerous other hosting services. Its email services come with various features including Web Calendar System, Blogging System, email encryption, and email archiving. However, the features provided by Imageway might not be enough to keep up with the shifting business needs as users require additional collaborative tools to fulfill their requirements. As a result, many customers opt to upgrade to a full productivity suite like Office 365. In this article, we will explain how to migrate from Imageway to Office 365.
What Are the Advantages of Migrating from Imageway to Office 365?
Microsoft 365/ Office 365 provides a range of cutting-edge collaborative tools and offers many other advantages including:
Microsoft 365/ Office 365 is an integrated productivity suite with applications and services such as Word, Excel, PowerPoint, Teams, SharePoint, Outlook, and many more that integrate seamlessly to simplify business operations.
As compared to Imageway, which offers 60 GB of disk storage, Microsoft 365/ Office 365 provides a minimum of 50 GB of email storage and offers OneDrive, which provides 1 TB of cloud storage.
Microsoft 365/ Office 365 is protected from both internal and external threats, such as ransomware, malware, and password-spray assaults. It provides more than 1000 privacy and security controls that comply with all recognized international standards.
Microsoft 365/ Office 365 includes several AI and machine learning capabilities, including Scheduler, Email reader, Email translator, QuickStarter, and MyAnalytics.
Steps for Migrating Emails from Imageway to Office 365/ Microsoft 365
Here are the steps to migrate from Imageway to Office 365 using the IMAP method.
Add the current domain that is being used with Imageway to Microsoft 365/ Office 365, create user profiles, and assign them licenses.
Create a migration file in Excel containing a list of user mailboxes using the mailbox admin credentials and usernames in the Microsoft specified format.
Use the Imageway server details to create an endpoint in the Exchange admin center, create migration batches and initiate the migration process.
Once the Imageway migration task is completed, users can reset their Office 365 passwords, configure their time zones, and check if they can send and receive emails to ensure that the Imageway to Office 365 migration was successful.
Change the DNS records to route emails to Imageway mailboxes to Microsoft 365/ Office 365.
Stop the synchronization between the mailboxes once the emails are routed directly to Microsoft 365/ Office 365 mailboxes.
Finally, delete the migration batches from the Exchange admin center.
Apps4Rent Can Help with Imageway to Office 365 Migration
While the IMAP method can be useful for migrating emails, it is not without limitations. It depends on the availability of both the source and destination email servers. Any downtime or connectivity issues with either server can cause delays or interruptions in the migration process and can lead to data loss.
As a Microsoft Solutions Partner, Apps4Rent has performed more than 10,000 migrations from different email hosting providers to Office 365 without any data loss and downtimes and can help you to migrate from Imageway to Office 365 at no extra cost. Reach out to our certified Microsoft Office 365 email migration experts available 24/7/365 via phone, chat, and email for assistance.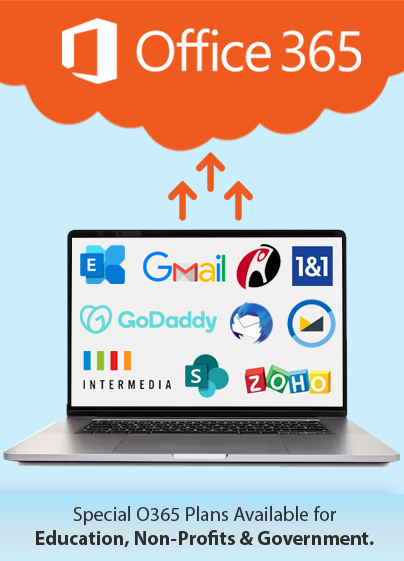 Get FREE migration from
Imageway to Office 365