Hostilica is a US-based web hosting company, which provides email accounts with their web hosting subscription. Its web hosting plans come with unlimited email accounts, automatic backup, SiteLock-Lite, unmetered bandwidth, and cPanel platform. However, these limited features might not be scalable enough to accommodate the needs of businesses when they expand and may restrict their productivity. Hence, users prefer migrating to a comprehensive productivity and collaboration platform that can be customized to their specific needs such as Office 365. In this article, we will discuss how to migrate from Hostilica to Office 365.
What Are the Advantages of Migrating from Hostilica to Office 365?
There are several advantages of migrating from Hostilica to Office 365 including:
Microsoft 365/ Office 365 productivity suite offers Office applications such as Word, Excel, PowerPoint, Outlook, and Access. In addition, it also offers additional tools and services such as Teams, SharePoint, Yammer, Planner, OneDrive, etc. that seamlessly integrate with various Microsoft services to simplify business operations.
In contrast to Hostilica servers, which are solely present in the USA, Office 365 servers are distributed globally, lowering the chance of outage, and increasing reliability.
Microsoft 365/ Office 365 includes conditional access, which allows organizations to set policies that control access to corporate data based on factors such as user location, device type, and network.
Microsoft 365 provides enterprise-level security and compliance features, such as advanced threat protection, Data Loss Prevention (DLP), and compliance management, that help organizations protect their data and comply with regulatory requirements.
Microsoft 365 provides a high level of customization, allowing organizations to tailor the software to their specific needs. This includes the ability to create custom templates, add custom branding, and customize menus and toolbars.
Steps for Migrating from Hostilica to Office 365/ Microsoft 365
Follow these steps to migrate emails from Hostilica to Office 365.
Create Microsoft 365/ Office 365 accounts for the users who are to be migrated from Hostilica and assign them licenses.
Create a CSV file with email addresses, usernames, and passwords to be used for migrating to Office 365.
Create an endpoint in the Exchange admin center using Hostilica server details.
Create migration batches and initiate the migration process.
Once the Hostilica migration process is completed, change the DNS settings to route emails to Microsoft 365/ Office 365 mailboxes.
Finally, stop the synchronization between Hostilica and Microsoft 365/ Office 365 mailboxes and delete the migration batches from the Exchange admin center.
Apps4Rent Can Help with Hostilica to Office 365 Migration
Migrating from Hostilica to Microsoft 365 using IMAP migration can be a complex process, especially if you have a lot of email data to migrate. It is important to plan ahead and follow the necessary steps carefully to ensure a smooth and successful migration.
As a Microsoft Solutions Partner, Apps4Rent has performed more than 10,000 Microsoft 365 email migrations from various email hosting providers. With our expertise and tools, businesses can avoid the common pitfalls of email migration, such as lost data, downtime, and user disruption. Reach out to our Microsoft-certified migration experts, who are available 24/7 via phone, chat, and email for assistance.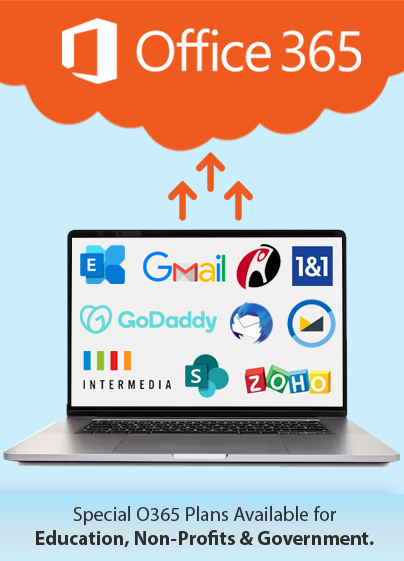 Get FREE migration from
Hostilica to Office 365