bodHOST is a US-based company, which offers email services with its web hosting plans. Its email services with various features including autoresponders, mail forwarding, SpamAssassin, and webmail access. However, the features provided by bodHOST may not be scalable enough to accommodate businesses requiring advanced security features, collaboration tools, and comprehensive support. Hence, they may need to consider migrating to other email hosting providers that offer cutting-edge features and robust services such as Office 365. In this article, we will explain how to migrate from bodHOST to Office 365.
What Are the Advantages of Migrating from bodHOST to Office 365?
There are several advantages of migrating from bodHOST to Office 365 including:
Microsoft 365/ Office 365 comes with Microsoft-managed cloud-connected features such as Word, Excel, and PowerPoint online, as well as additional services and collaboration tools including Teams, OneDrive, Yammer, and SharePoint.
Microsoft 365/ Office 365 offers a minimum of 50GB of mail storage on all its plans and offers OneDrive, which comes with cloud storage of 1TB and can be increased further depending on the licensing plan.
Microsoft 365 includes AI-powered insights and analytics features that provide actionable insights to help you make better decisions and improve productivity.
Microsoft 365/ Office 365 safeguards crucial data from internal and external threats by providing over 1000 privacy and security controls that comply with all recognized international standards.
Microsoft 365/ Office 365 offers Planner, a task management tool that allows users to create plans, assign tasks, and track progress in real-time.
Steps for Migrating Emails from bodHOST to Office 365/ Microsoft 365
Follow the given steps to migrate emails from bodHOST to Office 365.
Assign Microsoft 365/ Office 365 licenses to the users who are to be migrated to Office 365.
Go to File> Add Account and add a bodHOST account.
Next, select "Let me set up my account manually."
Navigate to "Advanced options" and choose "IMAP service."
Generate a list of the usernames and passwords for the bodHOST emails in a CSV file, then enter the data in the Microsoft 365 admin center.
Create migration endpoints between the bodHOST servers and Office 365.
Create migration batches and initiate the IMAP migration.
Once the migration process is completed, change the DNS records to re-route emails to Office 365 mailboxes.
Stop the synchronization between the mailboxes and delete the migration batches from the Exchange admin center.
Apps4Rent Can Help with bodHOST to Office 365 Migration
As Microsoft 365/ Office 365 is constantly updated with new features and improvements, businesses always have access to the latest technology, which can help them stay competitive in their industry and provide better service to their customers.
As a Microsoft Solutions Partner, Apps4Rent can help businesses in Microsoft 365 email migration process by migrating bodHOST emails to Office 365 seamlessly. Reach out to our Microsoft-certified migration experts, who are available 24/7 via phone, chat, and email for assistance.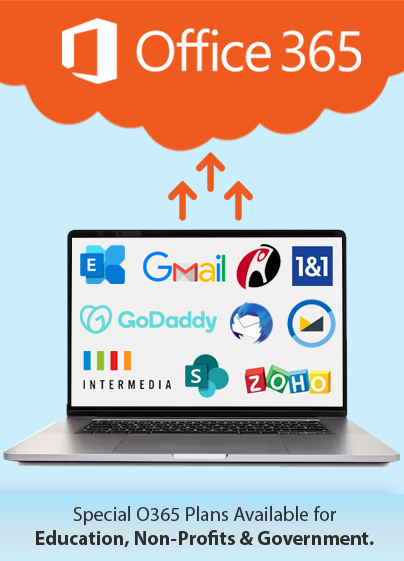 Get FREE migration from
bodHOST to Office 365