HostGator is one of the leading domain hosting services that provides bundled capabilities that several small and medium businesses utilize to run their operations. From selling domains at affordable prices to hosting websites built on platforms like WordPress, HostGator provides comprehensive capabilities to help business improve their online presence. With a range of hosting plans suitable for businesses of different sizes and niches, it is one of the most preferred services providers around the globe. Interestingly, it even provides an email service that is fairly widely used. Yet, as businesses scale up, they opt for a more comprehensive productivity suite like Office 365. This writeup addressed the challenges of HostGator to Office 365 migration.
Reasons to Migrate from HostGator to Office 365
While HostGator's email service is a handy service for small businesses and solopreneurs, it has its limitations that restrict scalability to a certain extent.
Each domain using the shared plan can send not more than 500 emails an hour and mailing lists of over 900 email addresses are blocked during peak hours. Additionally, each IP is limited to 30 POP checks every hour.
An Office 365 subscription can circumvent these restrictions and provide access to other cutting edge tools and technologies like collaboration tools like SharePoint and Teams and state-of-the-art security measures apart from the mail service.
Performing HostGator to Office 365 Migration
HostGator supports a native migration technique for users to move to Office 365. Ensure that you have a valid Office 365 subscription and have Outlook installed on the desktop before proceeding.
Pre-migration preparation

HostGator to Office 365 migration involves the change of server addresses.

You need to access the settings of the current email client from HostGator Billing Portal>Email Accounts>Set Up Mail Client.

Jot down the Secure SSL/TLS Settings in the Manual Settings.

Importing HostGator Email to Outlook

Launch the Outlook application that you have installed on the desktop.

Navigate to File>+Add Account, and type in the HostGator email address on the Account setup page.

Select IMAP once you have established the connection. Enter the IMAP server details followed by the password on the next page.

Your HostGator mail will now appear in Outlook.

Exporting from HostGator Email

Once you have synced your HostGator email to Outlook, you will be able to see the emails in the HostGator account on the Outlook client. However, older emails still have to be exported to be discovered. This is to be done by exporting them as an Outlook (.PST) file.

Navigate to the File menu again, click on Open & Export and then Import/Export>Export to a file.

Select the Outlook Data File (.pst) and save the contents in an appropriate folder.

Delinking HostGator Email From Outlook

Once you have the email content saved locally, you are ready to remove the HostGator hosted email account from Outlook. Perform the steps below in the stated order.

Hit File > Account Settings > Account Settings.

Select the HostGator mail address, click on Remove and confirm the action.

Migrating HostGator Email Contents to Office 365 Mailbox

The final step of the migration process is the import of the emails stored in the local folder to the Office 365 account.

The steps are similar to the extraction process where you navigate from File > Open & Export > Import/Export in Outlook to access the Import and Export Wizard on which you select Import from another program or file.

Select Outlook Data File (.pst) on the Import a File window and select the file created in the earlier step.

Choose Import items into the same folder in option and the O365 mailbox in the Import Outlook Data File window and click on Finish.
This concludes the HostGator Email to Office 365 Mailbox migration.
Other HostGator to Office 365 Migration Options
While the built-in HostGator to Office 365 migration technique is simple and easy to implement, it has its drawbacks. The process might become cumbersome when the mailbox sizes become large. Besides, there is no native method to export other items like calendars and contacts. This can be done using third-party tools which also have their limitations. The best option would be to outsource it to consultants who specialize in mailbox migration. As a Top Tier Microsoft CSP for Azure and Office 365, Apps4Rent is a trusted name with decades of experience in migrating clients to Office 365.
Need any help with the Office 365 data migration? Our team of certified experts provides 24/7 support for Microsoft applications via phone, chat, and email. Feel free to contact now!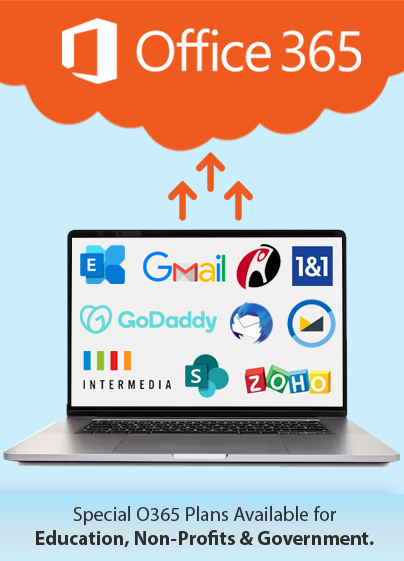 Get FREE migration from
HostGator to Office 365