Email has been considered a crucial element of any business. HostPapa is a Canadian company which offers email hosting services along with a wide range of other hosting services. It offers a cPanel which allows users to easily navigate with a search bar to quickly find distinct functions. It also allows users to access their emails from any device. Despite offering so many options, consumers frequently switch to alternative email providers because of storage and high traffic issues. In this article, we will focus on how to migrate from HostPapa to Office 365.
What Are the Benefits of Office 365 over HostPapa Email?
The Microsoft 365/ Office 365 productivity suite offers a wide range of services and features that are not available with HostPapa email services. Here are some of the advantages of migrating from HostPapa email to Office 365.
HostPapa offers only 1 GB in the Basic Email plan and 5 GB in the Advanced Email plan in contrast to Microsoft's minimum 50 GB mailbox storage.
Microsoft 365/ Office 365 offers collaboration tools and applications, such as online versions of Excel, Word, and PowerPoint, in addition to Teams, OneDrive for Business, and SharePoint.
As Office 365 is designed for businesses of any size, users do not face any high trafficking issues.
Office 365/ Microsoft 365 offers additional security, access, and compliance features, such as built-in data loss prevention (DLP), protecting sensitive data with deep content analysis, and policy-based access control and safeguard your accounts from cyberattacks like ransomware, email phishing, malware, and SQL injection.
How to Migrate from HostPapa to Office 365/ Microsoft 365?
Below is the summary of the steps to perform HostPapa to Office 365 migration.
Log into the Microsoft Exchange admin center.
Create mailboxes in Microsoft 365/ Office 365 for users who need to switch from HostPapa email.
Verify that you own the domain registered with HostPapa in the Microsoft 365 admin center. Configure the settings on the server to enable the migration.
Configure the admin credentials or reset the users HostPapa email passwords that are be exported into a CSV file to import into the Exchange admin center.
Set up the migration endpoint between Office 365/ Microsoft 365 servers and HostPapa server to begin the migration.
If there are many users and many email items, split the content into migration batches, and start moving them to Office 365 mailboxes.
Change the MX record to route HostPapa emails to Office 365 mailboxes.
Stop the synchronization once the emails start arriving in Office 365 mailboxes.
Finally, delete the migration batches from the Exchange admin center.
Apps4Rent Can Help with HostPapa to Office 365 Migration
HostPapa is a viable choice for small businesses, but for medium and large size businesses, its capabilities are not adequate. As a full-featured business suite, Office 365 includes several other applications and services that can be customized and configured to cater to the unique requirements of businesses of any size.
As a Tier 1 Microsoft CSP (Cloud Solutions Provider), Apps4Rent has performed tens of thousands of Microsoft 365 email migrations from different platforms and ISPs for more than 16 years and can help your business migrate from HostPapa to Office 365 seamlessly. Contact our Microsoft certified migration experts available 24/7 on phone, chat, and email support.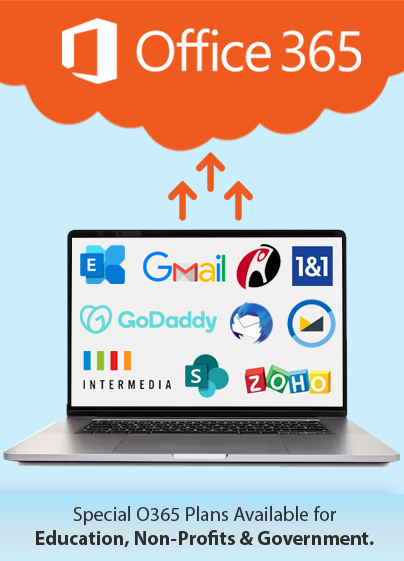 Get FREE migration from HostPapa to Office 365