Verio is a US-based email hosting provider along with a wide range of other hosting services. With email services, it also offers calendar, contacts, and task management features to help businesses manage their business operations. It provides spam and virus protection and allows users to access webmail from anywhere. Despite offering these many features, users tend to migrate to other email hosting providers due to lack of customer support, frequent downtime, and server security issues. In this article, we will focus on how to migrate from Verio to Office 365.
What Are the Benefits of Microsoft/ Office 365 Over Verio?
There are numerous services and features offered by the Microsoft 365/Office 365 productivity suite that are not offered by Verio email services. Here are some of the advantages of migrating from Verio email to Office 365.
While the most expensive plan of Verio offers 10 GB mail storage, Microsoft provides minimum of 50 GB mail storage on any of its plans.
Office 365/ Microsoft 365 always offers a consistent user experience across devices and platforms, which may not be the case for other hosting services like Verio that often have a compromise between security and user experience.
Office 365/ Microsoft 365 is a productivity suite with several other applications and services like OneDrive, Teams, SharePoint that complement the email service.
The global distribution of Office 365 servers lowers the likelihood of any downtime and improves reliability.
How to Migrate from Verio to Office 365?
Verio webmail is an IMAP/POP enabled email service. While the exact steps may vary based on the customizations of the provider, the easiest method to migrate from Verio email service to Office 365 is using an IMAP migration. Below is the summary of the steps to perform such a migration.
Create user accounts and add the current Verio domain to Office 365/ Microsoft 365.
Using the mailbox admin credentials and usernames in the Microsoft recommended format, create a migration file in Excel containing a list of user mailboxes.
Use the Verio server details to create an endpoint in the Exchange admin center and create migration batches.
Users can reset their Office 365 passwords after the Verio migration operation is finished, establish their time zones, and verify whether they can send and receive emails to ensure the Verio to Office 365 migration was successful.
Change the DNS records to route emails to Verio mailboxes to Office 365/ Microsoft 365.
Once emails are routed to Office 365/Microsoft 365 mailboxes, you can stop the synchronization between the mailboxes and delete the migration batches from the Exchange admin center.
Apps4Rent Can Help with Verio to Office 365 Migration
While the IMAP method can be used to migrate emails from Verio to Office 365, additional tools are required to migrate other files such as calendars, task management, and contacts, which require significant expertise.
As a Tier 1 Microsoft CSP (Cloud Solutions Provider), Apps4Rent helps businesses migrate from various email providers like GoDaddy, Zimbra, Google Workspace, etc. to Office 365/ Microsoft 365, at no additional cost. Contact our Microsoft certified Office 365 email migration experts available 24/7 via phone, chat, and email for assistance.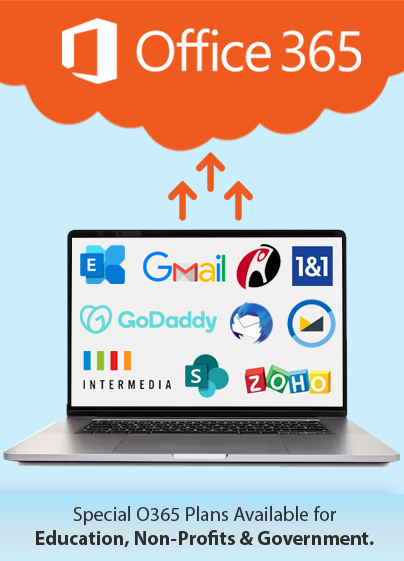 Get FREE migration from Verio to Office 365