IPOWER is a web hosting company which provides a comprehensive suite of online services for small and medium-sized businesses worldwide. It offers shared-hosting, email services, web-marketing, and site-management tools for thousands of website owners. It uses the vDeck control panel, from where loads of tools can be accessed to improve the look and performance of your website. It has a user-friendly interface, with useful shortcuts at the top of the page to help you navigate to each section. Despite the fact that it offers so many functions, businesses choose a more all-encompassing package like Office 365 for scalability, uptime, and better security. This is a comprehensive guide on how to migrate IPOWER mailboxes to Office 365 successfully.
What Are the Advantages of Migrating IPOWER to Office 365?
Migrating to Microsoft/ Office 365 from IPOWER has several benefits.
IPOWER's email service is a handy for small and medium-sized businesses, it has its limitations that restrict scalability to a certain extent, whereas Office 365 is suitable for businesses of all sizes, providing scalability according to business requirements.
IPOWER does not provide any uptime guarantee which puts servers availability at risk, whereas Office 365 provides 99.9% uptime guarantee.
In addition to the mail service, an Office 365 subscription gives access to an Office suite comprising Word, Excel, PowerPoint and to other innovative tools and technologies like Teams and SharePoint.
As a Microsoft managed service, users are protected by service level agreements ensuring top-notch accessibility and assistance.
Office 365 services are protected against internal as well as external threats like malware attacks, ransomware attacks and password spray attacks. It offers over 1000+ security and privacy controls that adhere to all approved international standards.
How to Perform IPOWER to Office 365 Migration?
Follow the steps given to migrate IPOWER to Office 365.
Assign Office 365/ Microsoft 365 licenses to users that need to be migrated from IPOWER's email.
Gather details such as the server IP, MX, and DNS records, which will be available in IPOWER's control panel.
If there are several users, create a CSV with email addresses, usernames, and passwords to be used for migrating to Office 365.
Connect Office 365 server with IPOWER IMAP server by creating an endpoint in the Exchange admin center.
If there are several emails, create batches, and initiate the migration.
Once the emails have been moved from IPOWER email to Office 365 mailboxes, change the DNS settings and update the MX records to route emails directly to the Exchange Online mailboxes.
After the emails are routed successfully, delete the batches, and stop synchronizing IPOWER and Exchange Online email servers to complete the IMAP migration.
Apps4Rent Can Help with IPOWER to Office 365 Migration
While an IMAP migration is the most efficient method for migrating from IPOWER to Office 365, the process involved in configuration could be challenging for most users. Users with a few mailboxes can instead move the contents from the IPOWER email to Office 365 mailboxes using PST files in Outlook. However, this is a slow and cumbersome method of migration.
As a Tier 1 Microsoft CSP (Cloud Solutions Provider), Apps4Rent can provide appropriate Microsoft 365 licenses and with more than 16 years of experience in email migration services, we can help businesses to migrate from IPOWER to Office 365 without any complications. Contact our migration experts available round-the-clock via phone, chat, and email for assistance.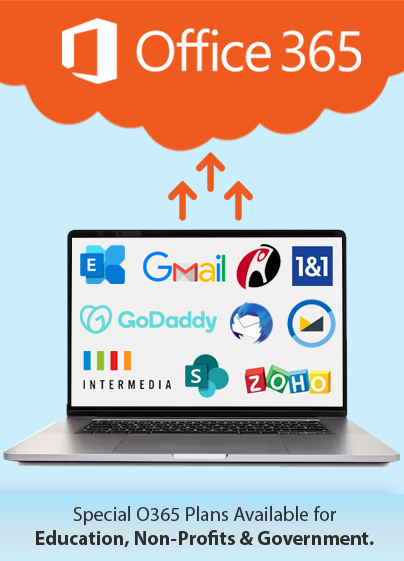 Get FREE migration from IPOWER to Office 365