Midphase is an American web hosting company which offers variety of services including email hosting. It has served over 120,000 customers around the world. It also offers Address book and calendar along with email services to help businesses to keep the track of their business operations. However, as businesses grow, they need capabilities beyond the standard features, such as calendars and Address books. Many customers are considering migrating to other email hosting due to server availability and storage issues. In this article, we will focus on migrating from Midphase to Office 365 for better functionality, reliability, and scalability.
Why Migrate Email from Midphase to Office 365?
Midphase offers tailored email services that are best suited for individuals and small businesses. They might not serve the business demands when the organization grows or has additional requirements. Here are some reasons for migrating Midphase email to Office 365.
While all plans from Microsoft offer a minimum of 50 GB mailbox space, Midphase offers only 2 GB in the Personal Email plan and 10 GB in the Professional Email plan.
Attachment size limit in Midphase email is 25 MB, whereas Office 365 allows you to attach files up to 34 MB. You can also share larger files using OneDrive, which is a part of Office 365 suite.
Office 365 will provide access to Microsoft-managed cloud-connected features and services such as Word, Excel, and PowerPoint, Teams, and ongoing tech support.
Unlike Midphase, Office 365 is suitable for businesses of any size due to its scalability, reliability, and top-level security.
How to Migrate from Midphase to Office 365?
Midphase provides POP/IMAP access for its email service. Users can perform POP/IMAP migration for switching from Midphase to Office 365. Follow the steps given to migrate from Midphase to Office 365.
Create user accounts in Microsoft 365/ Office 365 subscription and add the domain to which the current Midphase mailboxes are linked, in the admin center.
Configure your customized Midphase email service on Outlook and extract the server details from the POP and IMAP settings.
Generate a list of usernames and passwords for the hosted Midphase emails in a CSV and feed the data into Microsoft 365 admin center.
Establish a connection by creating endpoints between the Midphase servers and Office 365, create migration batches, and initiate the IMAP migration.
Change the DNS records to re-route emails to Office 365 mailboxes.
Once the emails are routed to Office 365, delete the migration batches from the Exchange admin center.
Apps4Rent Can Help with Midphase to Office 365 Migration
While this procedure for migrating from Midphase to Office 365 can be used for moving emails and other items, additional steps are required for moving calendars and Address books. As a Tier 1 Microsoft CSP (Cloud Solutions Provider), Apps4Rent uses tested tools and methodologies to migrate users to Office 365/ Microsoft 365 from other services. Reach out to our Microsoft certified migration experts who are available 24/7 via phone, chat, and email for assistance.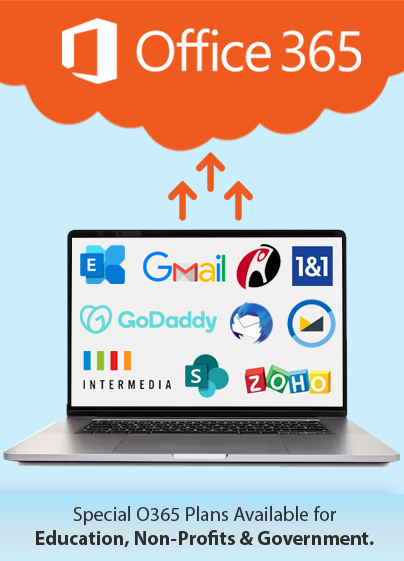 Get FREE migration from Midphase to Office 365