Office 365 Enterprise E5 is the most premium plan of Microsoft's cloud-based productivity suite. With a monthly user subscription charge of $38.00, Office 365 Enterprise E5 is certainly pricey. However, depending on your business requirements, this tradeoff between a few extra dollars and a host of useful features could certainly be beneficial to your company.
In this article, we explore some features exclusive to Office 365 Enterprise E5 and see how they could be particularly useful to your business.
Enterprise Voice Calling: Call landline numbers directly through Microsoft Teams
Office 365 Enterprise E5 includes the Enterprise Voice feature which allows you to directly call an external landline number and mobile phones through Microsoft Teams. Currently, this feature is only available if you have an on-premises (or hybrid) configuration. Since this functionality can be availed if you have an Office 365 Enterprise E5 license, you can use Microsoft Teams for both chat and online communication as well as internet-to-landline communication.
Cloud PBX: Cloud-based phone system for your business
Cloud PBX is the cloud-based version of a business phone communications system. Conventionally, PBXs have been on-premises for companies, but they have always been a hassle to manage, repair, upgrade, and maintain. With Office 365 Enterprise E5, your company can move your business phone communication system to the cloud. This is because Office 365 E5 users already have the Cloud PBX functionality included in their user licenses. Simply add a calling plan to make and receive calls.
Advanced Threat Protection (ATP): Protect yourself from zero-day malware threats
Office 365 Enterprise E5 plan is built around security and compliance features targeted to large enterprises. Therefore, Advanced Threat Protection (ATP) is an important, high-level security feature available only in the E5 plan. It works on the principle of sandboxing.
What is sandboxing?
Sandboxing is a technique where a virtual environment is created to receive incoming files and scan them to detect any anomalies. Any file delivered to a sandbox is received inside a virtual environment that evaluates its nature by opening the file. If the file is found to be infected with malware, the same cannot escape the sandbox, so the local system remains safe. ATP is a premium feature for advanced security that diligently protects your links, attachments, files in document libraries, and filters out phishing and spam., Since data security is a major concern for large organizations today, it is safe to argue that ATP alone makes Office 365 Enterprise E5 worth the price.
Power BI Pro: Integrate and visualize data for decision-making
Power BI integrates with other Microsoft products, including Excel, OneDrive for Business, SQL to pull data and present it visually in a professional manner for business insights. Power BI Pro is the advanced version of Power BI, which allows access to full capabilities of the Power BI offering. This includes sharing content and collaborating with other users for Power BI Pro. If your company has large sets of data that could help the management with decision-making when presented visually, Power BI Pro could be of utility.
Delve Analytics: Perform organization-wide analysis
Along with Power BI Pro, Delve can serve as an effective tool for data visualization and real-time analysis. Delve Analytics anonymously tracks the user activities within Office 365. This is helpful in providing insights about employees behavior at work as it tracks time spent on activities like emails, telephone calls, video conferencing, meetings and more.. If you are looking to perform a complex examination at the enterprise-level to derive new insights with anonymous data collection, you need Delve Analytics.
Advanced eDiscovery: Identify, track, and analyze legally important electronic information
Businesses over time are exposed to the risk of being caught up in legal problems and litigation matters. In such cases, the information contained in emails and documents could be of significance when it comes to determining the outcome. Microsoft Office 365 Enterprise E5 offers the function of eDiscovery as well as Advanced eDiscovery solution with which you can identify and pick electronic information from your mailboxes, Office 365 groups, Microsoft Teams, SharePoint Online, and more while also analyzing the content for their relevance and importance to legal cases.
Customer Lockbox: Give your customers the privacy and control they deserve
If you are a service company, there may be instances when your support team would require access to the customers' computers to solve their issues (pertaining to their Office 365 tenant.) Hence, in this case, Customer Lockbox gives the clients/customers the power to either accept/approve or reject any access requests made by the solution provider's engineers or support staff. While this might sound like an obvious choice, the Customer Lockbox functionality is certainly significant to ensure compliance and data privacy regulations.
Should you upgrade to Enterprise E5?
We have explained several features available only in the Enterprise E5 version of Office 365. Now, whether you should upgrade or not depends on the relative importance of each of those features and the utility that your business can enjoy from their functionality. The primary distinction between Office 365 Enterprise E5 and its cheaper counterparts (i.e. Enterprise E3 and Enterprise E1) revolve around security and compliance. Enterprise E5 contains all the features of other Office 365 plans, plus the advanced features of telephony, data protection, and compliance.
Furthermore, if you are currently subscribed to say Office 365 Enterprise E1 or Enterprise E3 plan, you have the option of getting the advanced features as add-ons, but at some point, the total cost of your add-ons and the plan may exceed the price of an Office 365 Enterprise E5 monthly subscription. If you find yourself in this position, it is only logical to consider upgrading to Office 365 Enterprise E5.
It is better to upgrade to the Enterprise E5 plan if you want all the premium features of Office 365, which is required for a large enterprise.
If you need any further assistance on deciding whether to upgrade or not, contact our Office 365 experts today!
Upgrade to Office 365 Enterprise E5 plan at $38/user/month with 24/7 end user support and free migration on annual subscription. Contact now!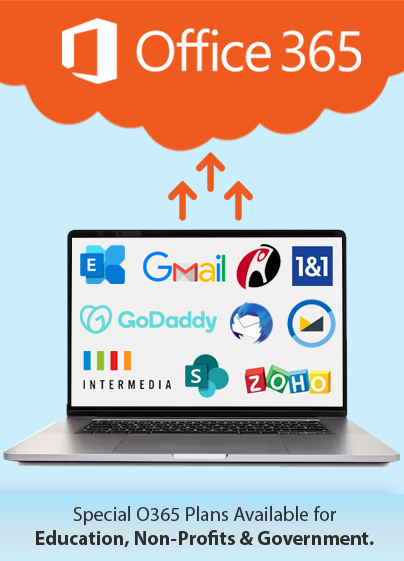 Get FREE migration to Office 365