Cloud storage has gained traction in recent years due to the rapid advancements in computing technology. People and companies now have access to more processing power that enables them to handle enormous amounts of data. This coupled with the convenience to store and retrieve information from any device anywhere makes cloud storage a compelling addition to any productivity space.
When talking about cloud storage, Google Drive and OneDrive are among the first few options that come to mind. If you know what cloud storage is, chances are that you might have used (or maybe using) either (or both) companies' storage services.
But have you ever wondered which of the two options would be better suited to your needs? What if you wanted to choose between Google Drive and Microsoft OneDrive for your business collaboration requirements? In the OneDrive vs Google Drive matchup, who wins?
In this article, we have compared the features of both storage solutions to help clear your dilemma.
Factors Considered
Both OneDrive and Google Drive provide the same cloud services related to storage and file sharing. Both companies' solutions let you access your files and folders from anywhere. So, our cloud storage comparison is based on several factors which sum up to determine the end-user experience. Those factors include:
Pricing plans
File sharing
Productivity apps
Online privacy
Data security
Pricing Plans
Regardless of whether you need cloud storage for personal or business needs, pricing depends on the amount of storage offered. Both OneDrive and Google Drive offer several plans depending on whether they are purchased for personal or commercial use.
OneDrive's free storage plan offers only 5 GB of cloud storage against Google Drive's 15 GB. If you need more than 15 GB, you have to opt for paid Google Drive plans.
Microsoft OneDrive plans include three options:
1. 100 GB storage for $1.99 per user per month.
2. 1 TB storage for $6.99 per user per month.
3. 6 TB total (1 TB per user for 6 users) for $9.99 per month.
In the second and third plans as part of the OneDrive features, the entire Microsoft Office apps are included at no additional cost, which we believe is a nice free addition. Google Drive, on the other hand, offers 6 plans on a user/month basis, starting from 100 GB storage space for $1.99 to 30 TB for $299.99.
While Google Drive offers a greater number of options, Microsoft OneDrive delivers better value for money. For $9.99, Google Drive offers you 2 TB storage while OneDrive delivers 6 TB storage bundled along with other Office 365 products. So, what would you choose – OneDrive vs Google Drive? The answer is obvious.
OneDrive for Business also offered as a standalone product apart from Office 365 plans, consists of two plans:
OneDrive for Business Plan 1:

Pricing – $5 per user per month.
Storage – 1 TB

OneDrive for Business Plan 2:

Pricing – $10 per user per month
Storage – Unlimited storage
In comparison, Google Drive's offerings are slightly complicated.
Google Drive subscription fee: $8 per user per month
Think of this as a sort of 'activation fee.' Without paying this fee, your users will not be able to access Google's services at all. In addition to this monthly fee, you shall be charged an additional $1/user/month for every 25 GB of storage space used up.
Effectively, for $10/user/month, you have the choice to either get unlimited storage space from Microsoft OneDrive or pay for 50 GB for storage space for an active user on Google Drive. Not a tough decision to make, right?
File Sharing
File sharing on cloud-based drives provides anytime, anywhere access. Cloud storage is used not only for storing, but also file syncing, sharing and retrieving. Today, cloud storage is a prerequisite for effective online collaboration, and hence, the ease of file sharing is a crucial factor.
Both Google Drive and OneDrive work similarly in terms of file sharing. In both cases, you can right-click the selected file, click "Share", a window pops up where you can enter the email addresses of the people you want to share the file with, or you can click on the "Get shareable link" option which creates a shared link that can be accessed by anyone with permission.
Productivity Apps
Gone are those days when cloud storage meant only that. Today, individuals and companies not just store and retrieve information from the cloud, but they also collaborate in real-time. Therefore, it is a necessity for cloud storage services to offer some functionality for productivity. Whether this is done through in-house application suites or third-party app integration depends on the cloud storage service provider.
Google Drive offers an online suite of browser-based apps for collaboration and productivity, such as Google Docs, Google Sheets, and Google Slides. The apps also have an "offline" feature which enables them to be edited even without internet connectivity. Google also allows Android developers to code apps that can be integrated with Google Drive's library which could significantly increase the number of options for Google Drive's users.
However, what Google Drive does lack is the familiarity of Microsoft's Office productivity suite. Unlike Google's productivity apps, Microsoft Office has been there for decades and most people may prefer it over other options simply due to their familiarity with its usage and application.
If you have spent years working with Microsoft Office (Word, Excel, PowerPoint), you know better than anyone how familiar and comfortable you are with them. For this reason alone, Microsoft OneDrive can be worth your money because even with the personal/free versions of the cloud storage product, you have access to Microsoft Office Online which, leaving out a few changes, is like the desktop version of the product.
And if you prefer working with the desktop version of Microsoft Office, you can have that too once you purchase paid plans: OneDrive for Business Plan 1 or Plan 2.
Online Privacy
Information privacy rights have been a major issue of both debate and controversy time and again. One of the fundamental concepts of cloud storage was to provide us with our own 'personal digital space' on the internet, but it turns out that our 'personal' space isn't as personal as we would like to believe.
Google is notoriously alleged to data-mine its users' private information for 'non-malicious purposes'. While we understand that utilizing the users' information on the cloud for targeted advertising isn't exactly harmful to them, it is still not a welcome initiative to their privacy. On the other hand, Microsoft too does have the right to scan through its users' files for any sort of objectionable content, it does not exploit the opportunity to bombard their users with advertisements.
This is a no-brainer. If you want your online privacy to be respected, OneDrive is the way to go.
Data Security
With the cloud, one can now access your files anywhere, anytime since they are hosted in the cloud. Thus, data security is a crucial issue in the cloud. If there is no methodical way to deal with security, a data breach is just around the corner. Hackers exploit every possible loophole to attack data protection systems, even for the tech giants.
And this just isn't in theory. Time and again, major cloud storage companies like Dropbox and Google have made headlines for all the wrong reasons. In 2012, Dropbox suffered a huge data breach which compromised 68 million passwords. Google has suffered security breaches not once, but multiple times: once in 2014 when a Russian hacker compromised 4.93 million Google accounts, and again in 2016 when approximately 24 million Gmail accounts were hacked.
Microsoft is known for taking data security very seriously. Given that Microsoft has not been associated with any such events, OneDrive may be considered as a relatively safer choice.
Data Protection
Google Drive protects in-transit or in-motion files with AES 128-bit encryption while files at rest are protected by the AES 256-bit encryption cipher.
OneDrive offers AES 256-bit encryption protection for in-transit files, but files at rest are offered no encryption unless a OneDrive for Business subscription is owned. Though this is a drawback for OneDrive, we'd still pick Microsoft over Google when it comes to data protection. Google's past record of succumbing to data breaches doesn't inspire any confidence. Encryption ciphers only work when data is fully protected.
Final Verdict – Google vs Microsoft
Both Microsoft OneDrive and Google Drive have their merits and demerits. While OneDrive offers three times as much as Google Drive's storage space for the same price, Google Drive protects both files in-transit and those at rest with its cutting-edge encryption algorithms. If OneDrive offers the familiarity and ease of use of Microsoft Office, Google Drive allows a vast number of choices regarding app integrations.
So, there is always a tradeoff between the two choices. Ultimately, it boils down to you as the user to decide what they prioritize in terms of features. It also comes down to the parent company of the products – Microsoft vs Google.
We hope that this article helped you decide between Google Drive and Microsoft OneDrive. If you are a Google Drive user who is interested to migrate to Microsoft OneDrive, get in touch with our experts today!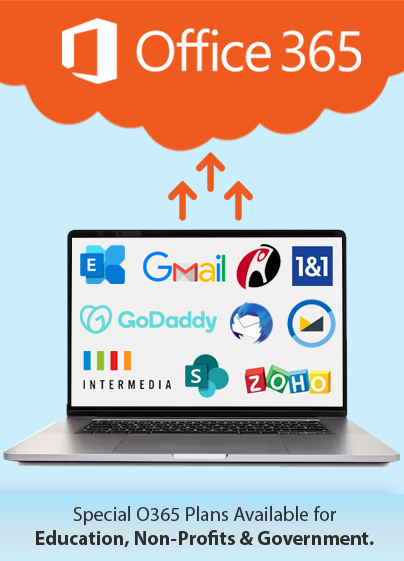 Get RISK-FREE migration from Google Drive to OneDrive