JangoMail is a US-based company, which provides email hosting services with a wide range of features to help businesses create, send, and track effective emails. It offers various features including email authentication, real-time reporting, customizable templates, autoresponders, triggered email messages, and recurring emails. While the features offered by JangoMail are certainly useful, they may not be sufficient for the complex needs of modern businesses. In today's highly competitive market, businesses need to have advanced tools and strategies to stand out and engage with their audiences effectively. This may include features like personalization, artificial intelligence-driven automation, advanced security measures, and collaborative tools, which can be found in a comprehensive productivity suite like Office 365. In this article, we will explain how to migrate from JangoMail to Office 365.
What Are the Advantages of Migrating from JangoMail to Office 365?
There are various benefits of migrating from JangoMail to Office 365. Some of these include:
Microsoft 365/ Office 365 offers Office applications such as Word, Excel, PowerPoint, Outlook, and Access. In addition, it also provides numerous collaborative tools including Planner, SharePoint, Teams, and Yammer, providing users with a complete business solution.
Microsoft 365/ Office 365 comes with advanced security features like threat protection, data loss prevention, and multi-factor authentication, ensuring the safety and privacy of sensitive information.
Microsoft 365/ Office 365 is a highly scalable solution, allowing businesses to easily add or remove users, and services as their needs change.
Microsoft 365/ Office 365 provides advanced analytics features like Power BI, enabling businesses to analyze and visualize their data in powerful ways.
Microsoft 365/ Office 365 offers Power Apps, which provides businesses with a platform to build custom apps and workflows, tailored to their specific needs.
Steps for Migrating Emails from JangoMail to Office 365
Follow the given steps to migrate emails from JangoMail to Office 365 using the IMAP method.
Acquire Microsoft 365/Office 365 licenses for all the users who need to be migrated from JangoMail to Office 365.
Open Outlook and configure the IMAP settings by adding the JangoMail server details.
Compile the login credentials of the JangoMail users and admin into a CSV file.
Associate each user with their new Office 365 mailbox in the Microsoft 365 admin center.
Establish a migration endpoint between the JangoMail hosting server and the Exchange Online server.
Create batches of mailboxes that are to be migrated before initiating the migration process.
Redirect emails sent to JangoMail mailboxes to the new Office 365 mailboxes by updating the DNS records.
Halt email synchronization between JangoMail and Office 365.
Finally, delete the migration batches from the Exchange admin center.
Apps4Rent Can Help with JangoMail to Office 365 Migration
By migrating from JangoMail to Office 365, businesses can future-proof their email platform by taking benefit of its advanced features and robust infrastructure. This ensures that businesses are equipped to handle the evolving needs of their industry and stay competitive in the market.
As a Microsoft Solutions Partner, Apps4Rent can provide Microsoft 365/ Office 365 licenses according to business requirements and can help with a secure and reliable migration of data from JangoMail to Office 365. Reach out to our Microsoft-certified Office 365 email migration experts who are available 24/7 via phone, chat, and email for assistance.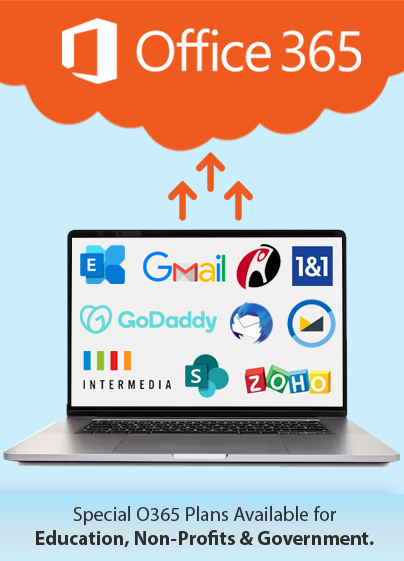 Get FREE migration from
JangoMail to Office 365