HostMetro is a US-based web hosting company, which also provides domain names and email services. Its MetroMail secure email comes with various features including secure webmail access, real-time spam, and virus filtering, and fully customizable spam settings. While these features are important, they may not be enough to meet the demands of today's modern businesses. As businesses expand, they require scalable and flexible email solutions such as Office 365 that integrate with other communication tools and software for seamless workflow management. In this article, we will discuss how to migrate from HostMetro to Office 365.
What Are the Advantages of Migrating from HostMetro to Office 365?
There are numerous benefits of migrating from HostMetro to Office 365. Here are some of them:
Microsoft 365/ Office 365 comes with powerful productivity tools such as Word, Excel, PowerPoint, and Outlook, which can be used across multiple devices including desktops, laptops, tablets, and smartphones.
It offers additional tools and services such as Teams, OneDrive, SharePoint, Yammer, Planner, etc. that seamlessly integrate with various Microsoft services to streamline business operations.
Microsoft 365/ Office 365 provides a range of security features, including multi-factor authentication, Data Loss Prevention (DLP), encryption, threat intelligence, and compliance capabilities, to help protect user data and ensure regulatory compliance.
Microsoft 365/ Office 365 provides AI-powered features, including intelligent suggestions in Word and PowerPoint, and natural language processing in Microsoft Teams, to help users improve productivity, enhance communication, and streamline workflows.
HostMetro comes with 10GB of disk space with its plan, whereas with Microsoft 365/ Office 365, users get minimum email storage of 50GB per account. Additionally, it includes OneDrive for Business, which comes with a cloud storage of 1TB and can be increased further depending on the licensing plan.
Steps for Migrating Emails from HostMetro to Office 365
Here are the steps for migrating emails from HostMetro to Office 365 using the IMAP method.
Users who are to be migrated from HostMetro must be assigned Microsoft 365/ Office 365 licenses.
Set up the Microsoft 365/ Office 365 environment by adding the HostMetro domain and creating user profiles.
Create a migration CSV file in Excel that lists the user mailboxes to be migrated and includes the mailbox admin credentials and usernames.
Establish a connection between HostMetro and Microsoft 365/ Office 365 by creating an endpoint in the Exchange admin center using the IMAP server details from HostMetro.
Create migration batches and initiate the migration process.
After the migration process is completed, ensure by verifying that users are able to send and receive emails.
Update DNS records to route emails from HostMetro mailboxes to Microsoft 365/ Office 365.
After confirming that emails are routed directly to Microsoft 365/ Office 365 mailboxes, stop the synchronization between the mailboxes and delete the migration batches from the Exchange admin center to complete the migration process.
Apps4Rent Can Help with HostMetro to Office 365 Migration
Migrating from HostMetro to Office 365 can provide businesses with various benefits, including improved productivity, enhanced security, AI-powered features, cost savings, and flexibility, which can greatly help them position themselves for growth and innovation in today's rapidly changing digital landscape.
As a Microsoft Solutions Partner, Apps4Rent can provide businesses with Microsoft 365 licenses and help them in migrating from HostMetro to Office 365 at no extra cost. Reach out to our Office 365 email migration experts, who are available 24/7 via phone, chat, and email for assistance.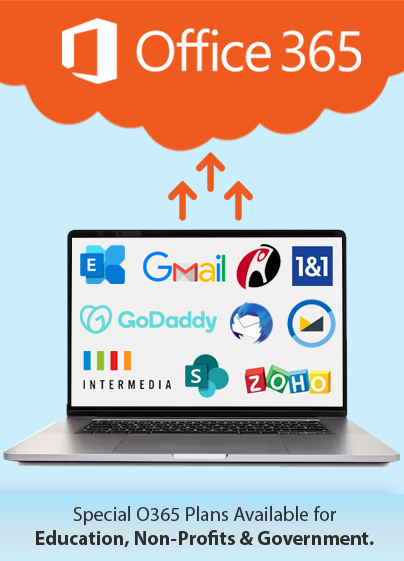 Get FREE migration from
HostMetro to Office 365