NetZero is a US-based company, which provides email hosting services with various additional features. This includes mail forwarding, spam and email virus protection, and custom blocking of emails from specified email addresses and domains. However, due to limited features, users tend to migrate to other email hosting providers such as Office 365, which offers robust tools, advanced AI features, flexible plans, and collaborative capabilities making it an attractive option for businesses of all sizes. In this article, we will explain how to migrate from NetZero to Office 365.
What Are the Advantages of Migrating from NetZero to Office 365?
These are the benefits of migrating from NetZero to Office 365.
Users can leverage the Office suite, which includes Word, Excel, PowerPoint, and other services like Teams, SharePoint, and OneDrive, that seamlessly integrate with various Microsoft services to enhance productivity.
In contrast to NetZero's 5GB mailbox storage, Microsoft 365/ Office 365 offers a minimum of 50GB of storage in all its plans. Moreover, OneDrive comes with 1TB of cloud storage for storing additional files and large documents.
Microsoft 365/ Office 365 includes features such as intelligent search, real-time co-authoring, and dictation, which help increase productivity and efficiency.
In addition to spam protection, Microsoft 365 provides a comprehensive range of security features, including multi-factor authentication, data encryption, advanced threat protection, identity management, compliance, mobile device management, data loss prevention, audit and reporting, secure sharing, and secure access, to protect users' data and files from any kind of cyber threats.
Microsoft 365 is continually updated with new features and improvements, ensuring that businesses have access to the latest technology and tools.
Steps for Migrating Emails from NetZero to Office 365
Follow these steps to migrate emails from NetZero to Office 365.
Access your Outlook account.
Assign Microsoft 365/ Office 365 licenses to the users who will be moving from NetZero to Office 365.
Add a NetZero account by going to File > Add Account.
Select "Let me set up my account manually."
Next, go to "Advanced options."
Choose "IMAP service" and set up the NetZero account.
Create a CSV file containing the usernames and passwords of the NetZero email accounts and enter the data in the Microsoft 365 admin center.
In the Exchange admin center, go to Recipients > Migration > More > Migration endpoints to create migration endpoints and add the NetZero IMAP server details.
Create migration batches and initiate the migration process.
Update the DNS records to redirect emails to Microsoft 365/ Office 365 mailboxes.
Delete the migration batches from the Exchange admin center.
Apps4Rent Can Help with NetZero to Office 365 Migration
Migrating from NetZero to Office 365 can help businesses leverage the latest technology to streamline their tasks, improve teamwork, and ensure complete data protection. With the flexibility and scalability offered by Office 365, businesses can position themselves better for future growth and success in today's rapidly evolving business landscape.
As a Microsoft Solutions Partner, Apps4Rent has successfully executed over 10,000 email migrations from multiple email hosting providers to Office 365. We possess extensive experience and expertise in migrating email data and can also help you with NetZero to Office 365 migration. Contact our Microsoft-certified Microsoft 365 email migration experts, available round-the-clock via phone, email, and chat for assistance.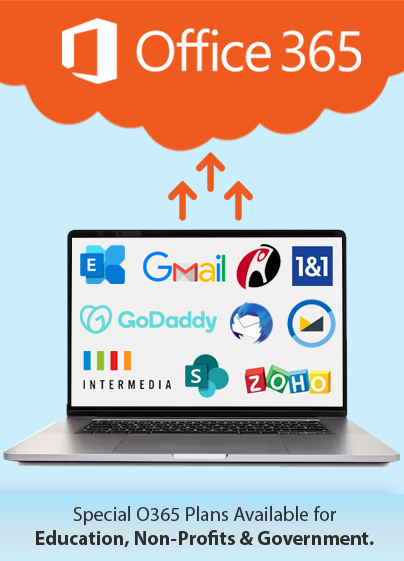 Get FREE migration from
NetZero to Office 365