Exchange 2010 met its End of Life on January 14, 2020. Many organizations have upgraded their systems running on Exchange 2010 to later versions. However, there are still some organizations who yet to migrate from Exchange 2010 servers. Since Microsoft Exchange 2010 is officially unavailable, there won't be any support available after extended deadline of October 13, 2020.
The technical support solves all the problems that organizations face with the service. The support ensures that regular bugs are fixed, security updates are accomplished, and problems are solved. A timely support guarantees stability, security, and usability of the server.
Therefore, it is a no-brainer to go for migrating your Exchange 2010 to later versions. Though the migration process can be difficult, the right amount of planning would ensure it is done without any hassles. Here is the list of new features available in Exchange 2019 version:
Meta Cache Database (MCDB) functionality
Non-English characters in email
Differentiate between active and passive database
Search Index for Mailbox
Windows Server Core Support
Calendar update
Can We Really Migrate from Exchange 2010 to 2019?
Unfortunately, it is not possible to directly migrate to Exchange 2019 from the 2010 version. First, organizations need to move it to Exchange 2013 or Exchange 2016. Once it is upgraded to 2016 version, you can further upgrade it to Exchange 2019 after that.
Instead of migrating it to Exchange 2013, the best possible solution for you is to migrate to Exchange 2016. Migration to the 2016 version is analogous to the 2013 version, but the 2016 version comes with better features and longer support lifecycle. You can still work with the Exchange Server 2016 for some time, precisely until 2026, before moving to the eventual 2019 version.
Since both Exchange Server 2010 & 2019 use different Active Directory forest at a time, it cannot have such a big leap of migration without bypassing middle versions. However, both 2010 and 2019 versions can co-exist with Exchange 2013 & 2016. The two successive migrations enable you to completely decommission your Exchange 2010 environment, before migrating to the 2019 version.
There is also another option. You can opt for Office 365 migration or use Exchange Online. But this would be only possible if you have on-premise servers. According to Microsoft, this is the most viable method which offers secure software, low costs, and prevent full-scale upgrades.
How to Perform Exchange 2010 Migration to 2019?
Every organization has a different requirement for migration. What may work perfectly in one case might possibly go wrong in another. Without proper guidance of experts, migrations can be unpredictable and unsettling. Once the pre-migration checks are in place and your feasibility of migration approved, migration can be easily done with Microsoft's Exchange Server Deployment Assistant.
With Apps4Rent, Avoid the migration hassle. Apps4Rent has experience of over 10,000 migrations under its belt and can seamlessly migrate your Exchange 2010 to later versions or Office 365. If you have any questions related to Exchange or Office 365 migrations, feel free to have a discussion with our experts today!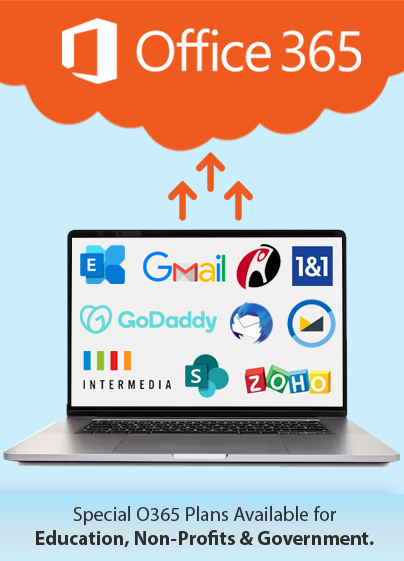 Get FREE migration from
Exchange to Office 365