Netfirms is a Canadian web hosting provider, which has been offering email hosting services and a bunch of other technological solutions for over two decades. It has been serving customers ranging from small enterprises to huge corporations. It offers Google Workspace with its email subscription. Its email service comes with a user-friendly control panel, shared calendars, and various applications and communication tools. Users can access their files from any device and share them instantly with anyone from anywhere. Despite these numerous benefits, people think about switching to other email hosting providers because of security concerns, reliability issues, and unexpected increases in renewal costs. In this article, we will explain how to migrate from Netfirms to Office 365.
What Are the Advantages of Migrating from Netfirms to Office 365?
Here are some of the advantages of migrating from Netfirms to Office 365.
Office 365 comes with a vast variety of applications such as Word, Excel, and PowerPoint, in addition to other products such as SharePoint, Teams, OneDrive for Business, Yammer, Stream, Planner, Calendar, Dynamics 365, and more.
Microsoft 365/ Office 365 offers additional security, access, and compliance features, such as built-in data loss prevention (DLP), Deep content analysis, policy-based access control, and account security measures that are used to protect sensitive data from cyberattacks including ransomware, email phishing, malware, and SQL injection.
Office 365 delivers a user experience and document view that are consistent across platforms and devices, both online and offline enabling users to ramp up and stay productive.
Microsoft also provides in-depth training materials – how-to-videos, self-help guides, and an extensive knowledge base so that users can utilize Microsoft 365/ Office 365 features to the fullest.
Steps for Migrating Email from Netfirms to Office 365/ Microsoft 365
By following the given steps, you can migrate from Netfirms to Office 365 using the IMAP method.
Add the Netfirms domain to Microsoft 365/ Office 365 and create user profiles.
Add users to Microsoft 365/ Office 365 and assign licenses to them.
Create the list of users from the Netfirms admin console using the admin username and password and add the details to the username and password fields in an Excel sheet.
Create the migration endpoints in the Exchange admin center through Recipients > Migration > More > Migration endpoints and add the Netfirms IMAP server details.
Change the DNS records to route emails from Netfirms mailboxes to Office 365/ Microsoft 365.
Once the emails are routed directly to Microsoft 365/ Office 365 mailboxes, stop the synchronization between the mailboxes.
Finally, go to the Exchange admin center to delete the migration batches.
Apps4Rent Can Help with Netfirms to Office 365 Migration
Migrating mailboxes using this technique can be challenging for non-tech users due to the involvement of various technical aspects such as server IP, MX, and DNS records.
As a Microsoft Solutions Partner, Apps4Rent can provide appropriate Microsoft 365/ Office 365 licenses based on business requirements and can help businesses to migrate emails as well as other important data from Netfirms to Office 365 using tested tools. Contact our Office 365 email migration experts available 24/7/365 via phone, chat, and email for assistance.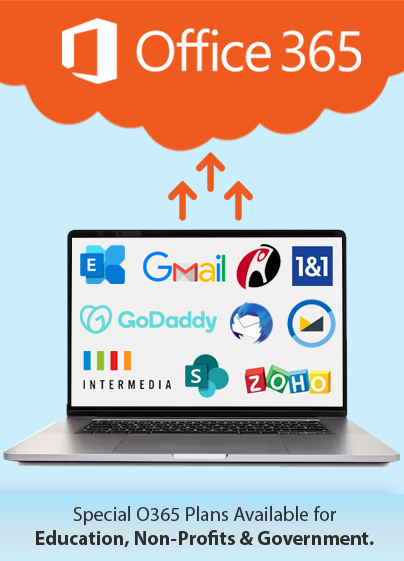 Get FREE migration from Netfirms to Office 365