ScalaHosting is one of the leading web hosting companies, which offers email hosting services along with a bunch of other hosting solutions. Its email service comes with advanced spam protection and some of its email plans include an SSL/TLS certificate for encrypted data transfers. It also offers SPanel which provides a user-friendly interface and includes various management tools. As ScalaHosting provides email services on shared hosting, users may face frequent downtime issues due to high traffic on servers, hence, users tend to migrate to other reliable email hosting providers. In this article, we will focus on migrating emails from ScalaHosting to Office 365.
Why Migrate from ScalaHosting to Office 365?
The Office 365 productivity suite offers several advantages over the ScalaHosting email services. Here are some of the advantages:
Office 365/ Microsoft 365 provides access to cloud-connected applications such as Word, Excel, and PowerPoint online, in addition to extra services like Teams, SharePoint, and OneDrive for Business.
Office 365 offers robust security measures like two-factor authentication, threat detection, ransomware, and malware protection to ensure the confidentiality of users' data.
Exchange Online in Office 365 offers a variety of mailbox types, including shared mailboxes, public folder mailboxes, and archive mailboxes.
Organizations have full control over their Microsoft 365 tenant and can customize the solution based on their business requirements.
Steps for Migrating Email from ScalaHosting to Office 365/ Microsoft 365
Follow the given steps to migrate emails from ScalaHosting to Microsoft 365/ Office 365 using the IMAP technique.
Add the ScalaHosting domain to Microsoft 365/ Office 365 and create user profiles.
Create the list of users from the ScalaHosting admin console using the admin username and password and add the details to the username and password fields in an Excel sheet.
Create the migration endpoints in the Exchange admin center through Recipients > Migration > More > Migration endpoints and add the ScalaHosting IMAP server details.
Change the DNS records to route emails from ScalaHosting mailboxes to Office 365/ Microsoft 365.
Once the emails are routed directly to Microsoft 365/ Office 365 mailboxes, stop the synchronization between the mailboxes and delete the migration batches from the Exchange admin center.
Apps4Rent Can Help with ScalaHosting to Office 365 Migration
Compared to ScalaHosting's stand-alone email service, Microsoft 365/ Office 365 includes several other applications and services that can be customized and configured to meet the unique requirements of businesses.
As a Microsoft Solutions Partner, Apps4Rent has more than 16 years of experience in Office 365 email migration services and can help you to migrate from ScalaHosting to Office 365 without any data loss. Contact our Microsoft-certified migration experts, available 24/7/365 via phone, chat, and email for assistance.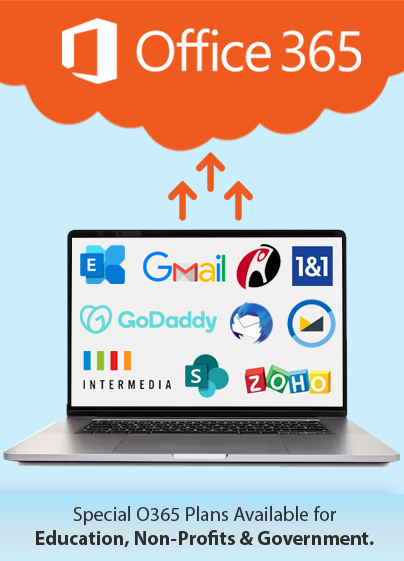 Get FREE migration from ScalaHosting to Office 365