Titan Email is one of the leading email hosting providers suitable for small and medium-sized businesses. Its email suite comes with customized email templates, mail scheduling, follow-up reminders, a calendar, and various other tools to streamline business productivity. It also provides antivirus and advanced spam protection. Users can access their mail from desktop, android, and iOS devices. However, because of concerns regarding interface, security, and spam filtering, many customers are considering switching to other email hosting providers. In this article, we will explain how to migrate from Titan Email to Microsoft 365/ Office 365 productivity suite for better functionality.
Why Migrate from Titan Email to Office 365?
Microsoft 365/ Office 365 productivity suite offers much more features than Titan Email and provides other benefits such as:
Titan Email offers a maximum of 30 GB of mail storage, whereas a minimum of 50 GB of mail storage is provided with all Office 365 plans.
Office provides a vast range of applications such as Word, Excel, and PowerPoint and tools including SharePoint, Calendar, Dynamics 365, Yammer, Stream, Planner, and more.
The user interface of Microsoft 365/Office 365 remains constant across all platforms and devices, which may not be the case for other hosting services like Titan Email.
In addition to spam protection, Office 365/ Microsoft 365 provides 1000+ security and privacy controls in addition to Microsoft Defender that safeguards against all cybersecurity threats including ransomware attacks, malware attacks, email phishing, SQL injection, and password spray attacks.
Steps for Migrating from Titan Email to Office 365/ Microsoft 365
Follow the given procedure to migrate from Titan Email to Office 365 using the IMAP method.
Open Outlook and add the Titan Email server details in the IMAP settings.
Obtain licenses of Microsoft 365/ Office 365 for each user who needs to be migrated.
Obtain the login details of Titan Email users as well as the admin's credentials in an Excel file in CSV format.
Associate each user with the new Office 365 mailbox in the Microsoft 365 admin center.
Create a migration endpoint between the Titan Email hosting server and the Exchange Online server.
Create batches of mailboxes, which are to be migrated before beginning the migration process.
Route emails being sent to Titan Email mailboxes to the new Office 365 mailboxes by changing the DNS records.
Stop the email synchronization between Titan Email and Office 365.
Delete the migration batches from the Exchange admin center.
Apps4Rent Can Help with Titan Email to Office 365 Migration
Migrating from Titan Email to Office 365 can help businesses take advantage of loads of additional tools and services offered by Microsoft. However, there is always a risk of corruption while migrating large volumes of emails from one service to another even if you are using third-party tools.
As a Microsoft Solutions Partner, Apps4Rent has performed 10,000+ email migrations from other email services to Office 365 and can also help you to migrate from Titan Email to Office 365 with no data loss. Our migration experts are available 24/7 via phone, chat, and email to help you with Microsoft 365/ Office 365 migrations.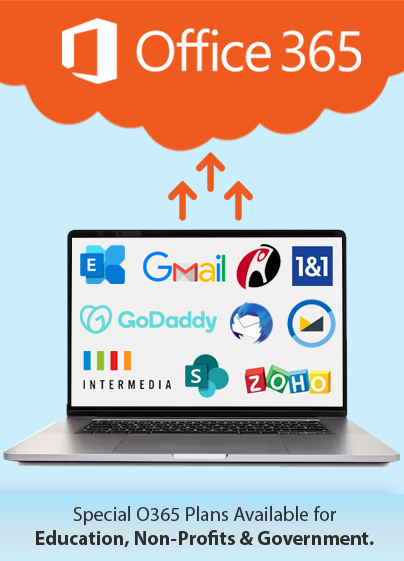 Get FREE migration from Titan Email to Office 365