WebHostingPad is a US-based web hosting provider, which provides email hosting services along with several other hosting solutions. Its email service allows users to create unlimited email accounts, email forwarders, and auto-responders. It offers a Catch-All feature that identifies and captures emails sent to any invalid domain. It also provides protection against spam using a spam filter. It offers users the flexibility to access their email accounts from the web. Despite offering these many advantages, users prefer to migrate to other email hosting providers due to several reasons including scalability, reliability, and additional functionality. In this article, we will focus on migrating emails from WebHostingPad to Office 365.
What Are the Advantages of Migrating from WebHostingPad to Office 365?
Switching to a Microsoft 356/ Office 365 subscription from WebHostingPad has several advantages.
Users get a minimum of 50GB space of mail storage on all Office 365 plans, as compared to 5GB with the WebHostingPad.
In addition to email, users can take advantage of the Office suite comprising Word, Excel, PowerPoint, and other services such as Teams, SharePoint, OneDrive for Business, and many more, which are essential for modern businesses.
Microsoft 365/ Office 365 is safeguarded with Microsoft Defender, which protects accounts from all types of internal and external threats and cybersecurity threats like ransomware, malware, email phishing attacks, and many more.
As a Microsoft-managed service, users do not have to worry about technical aspects, such as server settings, patches, and security updates.
Steps for Migrating from WebHostingPad to Office 365/ Microsoft 365
Follow the given procedure to migrate emails from WebHostingPad to Office 365 using the IMAP method.
Assign Office 365/ Microsoft 365 licenses to users that need to be migrated from WebHostingPad.
Gather details such as the server IP, MX, and DNS records, which will be available in WebHostingPad's web-based administrative control panel.
If there are several users, create a CSV with email addresses, usernames, and passwords to be used for migrating to Office 365.
Connect Office 365/ Microsoft 365 servers with WebHostingPad IMAP server by creating an endpoint in the Exchange admin center.
Create batches of WebHostingPad mailboxes and initiate the migration.
Once the emails have been migrated from WebHostingPad to Office 365/ Microsoft 365 mailboxes, change the DNS settings and update the MX records to route emails directly to the Exchange Online mailboxes.
After ensuring that the emails are routing successfully, delete the batches, and stop synchronizing WebHostingPad and Exchange Online email servers to complete the IMAP migration.
Apps4Rent Can Help with WebHostingPad to Office 365 Migration
WebHostingPad to Office 365 migration ensures that users get the maximum value for their money with a full business productivity suite rather than a standalone email hosting solution. However, the migration process involved is quite complex and can lead to data loss if not performed correctly.
As a Microsoft Solutions Partner, Apps4Rent can help businesses acquire Microsoft 365/ Office 365 licenses and migrate from WebHostingPad to Office 365 using proven methodologies. Reach out to our Microsoft-certified Office 365 email migration experts who are available 24/7 via phone, chat, and email for assistance.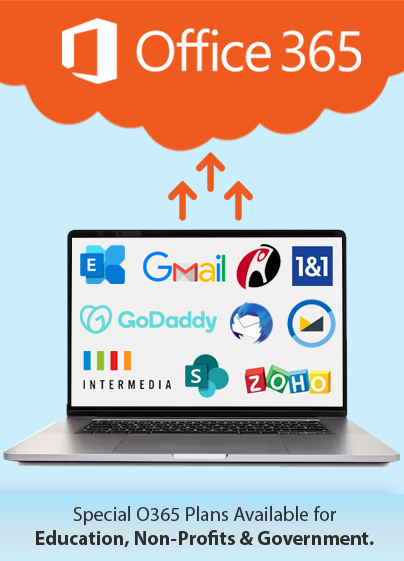 Get FREE migration from WebHostingPad to Office 365