Microsoft has revolutionized the way technology is used for improving productivity in all spheres. Of the millions of businesses that use its products and services, a meaningful proportion of its customers are educational institutions that are early adopters of cloud computing technologies to empower their faculty and students.
While these institutions already have Microsoft 365/ Office 365 tenants, most of them have either business or commercial plans that are offered either directly by Microsoft, or by value-added resellers (VAR) as bundled solutions. Many such institutions are increasingly becoming familiar with Microsoft's educational platform that is uniquely positioned to provide better instruction to students and reduce IT and teacher effort. In this article, let us explore how to migrate to Microsoft 365/Office 365 Education from commercial plans.
Why Migrate to Microsoft 365/ Office 365 for Education Plans?
Microsoft offers some of the best solutions to help educations institutions with their digital transformation. Here are some of the advantages of migrating to Microsoft 365 for Education/ Office 365 for Education from other Microsoft 365 plans.
Office 365 for Education/ Microsoft 365 for Education plans cost a fraction (up to 100% off) of the regular counterparts.
There are school-specific features, such as Classroom tools that include Learning tools, Minecraft Education Edition with Code Builder, Take a Test app, and more, which are not available in other plans.
For each license for faculty and staff, institutions can provide free accounts for students, which further reduces IT spends and makes it more predictable.
Institutions can increase device adoption at significantly lower costs, with student use benefits, Intune for Education, and other automation tools, that are available with Microsoft 365 for Education.
How to Migrate to Microsoft 365/ Office 365 for Education from Existing Tenant?
Microsoft 365/Office 365 for Education plans are different from the regular business and enterprise plans, and the Switch plans button in the admin center does not work. Consequently, the most commonly used option is to perform an Office 365 tenant to tenant migration. Depending on the existing workflows, below are the approaches to migrate to an Office 365 Education tenant.
If there are fewer than 15,000 users, and less than 7 TB of content, organizations prefer a single-event migration in which almost everything, including Microsoft Teams tenant to tenant migration and SharePoint migration, is completed in a short duration, such as a weekend. Although the timeline is shorter, this cease and re-provide approach involves a relatively higher risk.
In some cases, institutions prefer to retain the source domain as well. In such a scenario, a new domain can be added to the Education tenant to which users, data, and services can be gradually moved. This phased migration approach reduces the risks but increases the migration timeline.
With the last approach, institutions can split users across their commercial and Office 365/ Microsoft 365 for Education tenants. This approach is useful if a certain subset of users, such as teaching staff has to be moved to the new Education tenant, while the remaining users can be retained in the commercial tenant.
Apps4Rent Can Help with Office 365/ Microsoft 365 Education Migration
While the Microsoft support team has recently begun to simplify the conversion of existing Office 365 tenants to Education plans, it is the process that follows after the assignment of licenses to users that requires expertise. There are third-party tools for performing Office 365 tenant-to-tenant migration, but each has its limitations. Besides, different architecture approaches have various design considerations that require technical expertise.
As a Tier 1 Microsoft CSP, Apps4Rent is a pioneer in providing fully managed tenant to tenant migration services for a wide range of enterprises, including school districts and institutions that require Office 365/ Microsoft 365 for Education plans. Contact our Office 365 migration consultants available 24/7 via phone, chat, and email for assistance.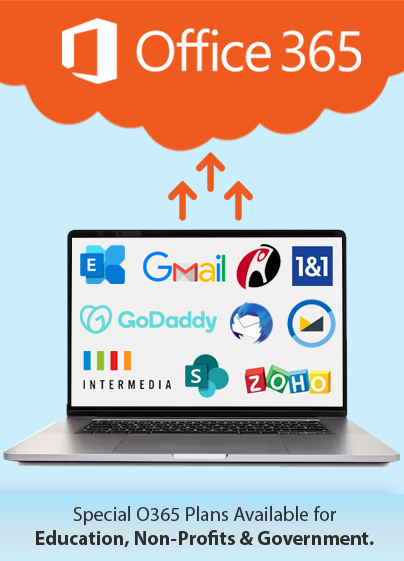 Get FREE migration to
Office 365 Education Plans