Outlook.com is a formidable email service with cutting-edge features that many businesses continue to use. Millions of users have been associated with Outlook.com since the time their Hotmail emails were upgraded to Outlook. They have continued to use the service through the ages because of its robustness, reliability, and clean interface. However, Microsoft has made significant upgrades since it first launched Outlook.com. While the service remains free with its ever-reliable usability, Outlook as a part of the Office 365 suite is a significantly improved product. This blog is for businesses that continue to use Outlook in its free version and delves into Outlook to Office 365 migration.
Why Migrate from Outlook.com to Office 365?
As a standalone service, Outlook.com is not nearly as capable as a part of the Office 365 suite. This is particularly true for businesses that will benefit from the productivity applications and services that are bundled with Outlook. Below are some advantages of migrating from Outlook.com to Office 365.
Expansion of mailbox storage and OneDrive which is limited to 15 GM and 5 GB respectively with free Outlook.
Compatibility of Outlook app with Mac.
Ad-free emails with message-encryption and better security features.
Ability to add custom domains.
Installable Office applications.
While these features are available as a bare minimum with premium Outlook, Office 365 includes many more services and features depending upon the plan.
How to Migrate from Outlook to Office 365?
Before you migrate Outlook emails to Office 365, it is important to enable the two-factor authentication and create an app password in Outlook.com. This has to be used during the Internet Message Access Protocol (IMAP) migration to copy email from the Outlook.com account to your Office 365 mailbox. Follow the steps below to enable two-factor authentication.
Sign in to Outlook.com and go to the Security settings page.
Select Set up two-step verification under Two-step verification and click on Next.
Take a note of the app password on the Set up your smartphone with an app password page.
Install the Microsoft Authenticator app and proceed with the steps displayed on it to turn on two-step verification until you get a recovery code.
Once you have enabled the two-factor authentication, the migration to Office 365 from the Outlook.com email system is broadly a two-step process.
Export Data from Outlook.com
The first step is to export Emails, Calendars, Contacts and other details from the Outlook.com web account into the local machine. This can be done using the Import/Export wizard. Follow the steps below to export data.
Select Open & Export and then Import/Export on File in the menu bar.
Select Export to a File and click on Next on the Import/Export wizard.
Choose Outlook Data File (.pst) and click Next in the view that follows.
Select the appropriate personal folder from which data has to be exported.
Select Do not export duplicate items and hit Finish.
The data such as emails from Outlook will be stores as PST files which can be uploaded to the Office 365 account.
Importing Data into Office 365
There are different ways to import Outlook data into Office 365. The approach taken would depend on the number of accounts.
If there are only a few accounts, it makes sense to download the information on the PST files on the same system using the Import/Export wizard.
If there are many accounts for which the Outlook.com to Office 365 migration has to be performed, an admin can use either network upload or drive shipping method to import the PST files.
The Outlook to Office 365 migration is as complex as the number of accounts involved in the migration process. While some processes can be simplified with the help of migration tools, setting up an Office 365 account involves a significant amount of planning and configuration. As a Microsoft Gold Partner and Tier 1 Partner for Office 365, Apps4Rent provides Office 365 migration assistance via phone, chat, and email. Contact our experts to know more about our migration services today.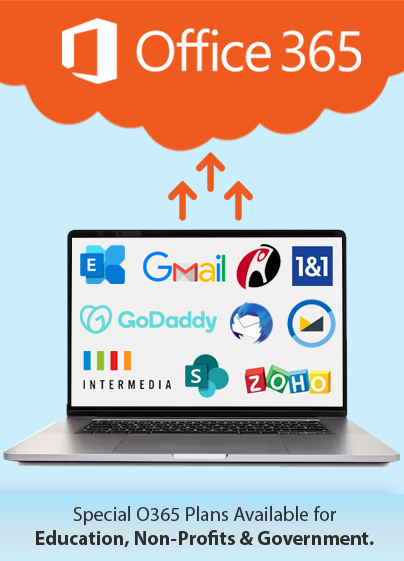 Get FREE migration from
Outlook to Office 365