Wix is a cloud-based web service provider that is built to provide all-in-one solutions for creating and propagating online brands. Users can build their websites with the Wix editor, add their domains, use integrated analytics to measure the performance, and even run ads. As a part of the premium plan, users can get their own professional business email address for their Wix website. Connecting the domain with their website and purchasing a mailbox subscription is all that is required for a custom email. Some users, however, prefer to use other solutions. This blog addresses the Wix to Office 365 migration, a popular alternative to the built-in suite.
Why Migrate to Office 365 from Default Wix Account?
Wix provides a G Suite account with its subscription. As a part of the subscription, users get features like an email address that is unique to their business, the ability to make video messages and conduct meetings, collaboration capabilities with Calendars, Docs, Sheets, Slides, and other tools apart from other security and admin tools. However, migrating from the default G Suite to Office 365 gives businesses added flexibility. An Office 365 Business plan of their selection can include a more extensive email and cloud storage space, licenses for installed Office applications like Excel, Word, and PowerPoint, and other solutions.
How to Migrate from Wix G Suite to Office 365?
The Wix account email to Office 365 migration is to be done on the same lines as G Suite to Office 365 migration. You will need global admin rights on Office 365 before you can begin the migration. Microsoft provides an IMAP migration method for migrating from G Suite to Office 365. Here are the steps to be followed for G Suite to Office 365 migration.
Verify Domain

The first task is to verify the domain attached to the G Suite account that is a part of the Wix subscription. This step involves procuring the DNS records from the current hosting provider and entering the details in Office 365.

Add Office 365 Users

Depending upon the number of users, you can add one user at a time or perform a bulk operation. This also involves adding licenses for Exchange Online and Office 365.

Generate the list of Wix mailboxes to migrate

Identify the list of users from the G Suite admin console using the admin username and password and add the details to EmailAddress, UserName, and Password fields in an Excel sheet.

Establish Office 365 and Wix Gmail account connection

This step involves creating a migration endpoint to enable communication between the existing Wix and Office 365 mailboxes. You can create the migration endpoints in the Exchange admin center through Recipients > Migration > More > Migration endpoints and adding the IMAP server details.

Run migration batches to move Gmail mailboxes

If there are multiple Wix email addresses, they can be grouped in different batches to be moved to Office 365.
This can be done in Microsoft 365 admin center. Go to Admin centers > Exchange > Recipients > Migration and then select New+ and then Migrate to Exchange Online. Now select the users for IMAP migration, along with the migration endpoint that you created earlier. Create batches and start the sync.

You can verify if the process was successful if you see the status of the batch as Synced on the migration dashboard.

Perform DNS record update for routing Wix mail to Office 365

The Wix to Office 365 migration is complete once the MX records have been updated. Changing the MX records to point to Office 365 will redirect emails from the existing Wix Gmail accounts to Office 365 mailboxes. This can be done on the wix.com control panel/ hosting service provider panel.

Stop Wix Gmail synchronization

Once you have confirmed that the new emails are being routed to the new Office 365 mailboxes, you can delete the migration batches and the endpoints to stop the synchronization between the accounts. The batches can be deleted from the migration dashboard on the Exchange admin center.

Export calendar and contacts

The last step of the migration process is to export the contacts, tasks, and other details from Wix to Office 365. While this cannot be done using the IMAP migration process, the calendar items can be exported as iCalendar (.ics) or vCalendar file while the contacts can be exported into a CSV file that can then be accessed from Outlooks.
Outsourcing Office 365 Migration
Moving from the default email Wix email to Office 365 can be more challenging than moving from one email service provider to another. This is partly because users might be worried about how the other components like their website might function with an external system. Rest assured, with the services of a Microsoft Tier 1 CSP like Apps4Rent, migrating to Office 365 is a breeze with our consultants providing 24/7 assistance via phone, chat, and email.
Apps4Rent is a certified Microsoft Gold Partner and premium top-tier CSP for Office 365 and Azure. Contact Apps4Rent to know how you can use Office 365 for your Wix site.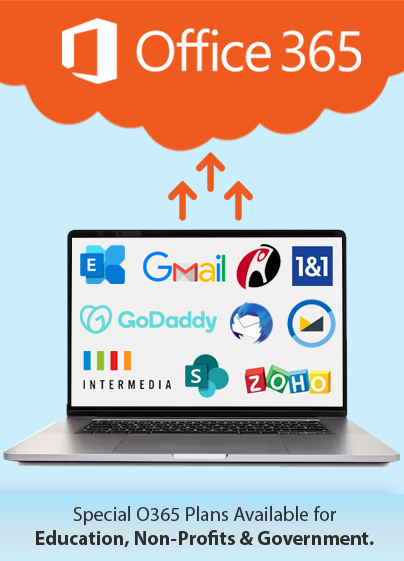 Get FREE migration from
Wix to Office 365